Air Conditioner Replacement in Dallas, TX
Serving the Greater Dallas Region with expert air conditioner replacement services for over 120 years.
If you've been living in Dallas, TX, for any length of time, then you are probably aware of just how necessary it is to have a working air conditioning unit in your home. After all, our steamy summers make us run home to hide away in its cool air all season long.
But there comes a time when even the best air conditioners begin to show signs of wear and tear, signifying their timely end. If you believe it is time to upgrade your air conditioning system, turn to Dallas Plumbing and Air Conditioning today to receive the best AC replacement services in the region.
Contact Dallas Plumbing & Air Conditioning today to learn about the best AC replacement options for you!
What to Expect During an Air Conditioner Replacement Service
The thought of replacing your air conditioner can be pretty overwhelming, but the process is made easy with Dallas Plumbing & Air Conditioning on your side. Here's what you can expect when our team arrives to equip your home with a new AC unit:
1. Initial Assessment of the Current AC Unit
The first thing we do before installing a new air conditioner is conduct an assessment of the current AC unit. We take into account some of the primary factors such as the condition of the existing ductwork, and the SEER rating of the current AC system, and assess the AC unit size. Doing so helps us plan to install a new central air conditioner unit or ductless split system.
2. Consultation and Personalized Recommendations for Your Cooling System
Once we have an assessment of the current central AC in hand, we then present you with the best options for installing a new AC unit. At this time, we will help you decide on selecting a new HVAC system that would fit your installation cost budget.
During this time, we may advise you if your existing ductwork needs to be replaced or repaired. This will help you get the most out of the higher SEER rating that you will likely get with your new central AC.
3. Scheduling and Preparations for the Air Conditioner Replacement
After the consultation and selection of the new cooling system, you will schedule a time for the replacement service. The technician you work with may ask you to remove any debris or items around the current AC system before they arrive for the installation.
4. Removal of the Old AC Unit
When it is time to remove the old AC unit, your technician will turn off the power at the circuit breaker and disconnect it. They will turn off any heat pumps, disconnect the air handlers, and remove the refrigerant fluid.
5. Installation of the New AC Unit
The technician will then install the AC system according to the instructions of the manufacturer and the load calculation determined during the first step of the process. This is the main work of installing the air conditioner in the home.
6. Testing & Calibration
After the air conditioner is installed, our team will test and calibrate the new unit to ensure that it is giving off enough cool air and is operating at optimal energy efficiency levels. This will help us understand if the new unit was installed appropriately and in a way that would consume less energy during its operation.
7. Clean Up the Work Area
Because we respect your home and space, we will make sure that the area around your newly installed central air conditioner or ductless split system is thoroughly cleaned. After this, you will also receive warranty information and final recommendations for caring for your AC unit.
The best part of this entire process is that it is all handled by our expert team of technicians who will install the central air conditioning system for you!
Consider maximizing the cooling power and the energy efficiency of your central air unit by implementing a programmable thermostat in your home.
Signs of an Aging Air Conditioner in Dallas, TX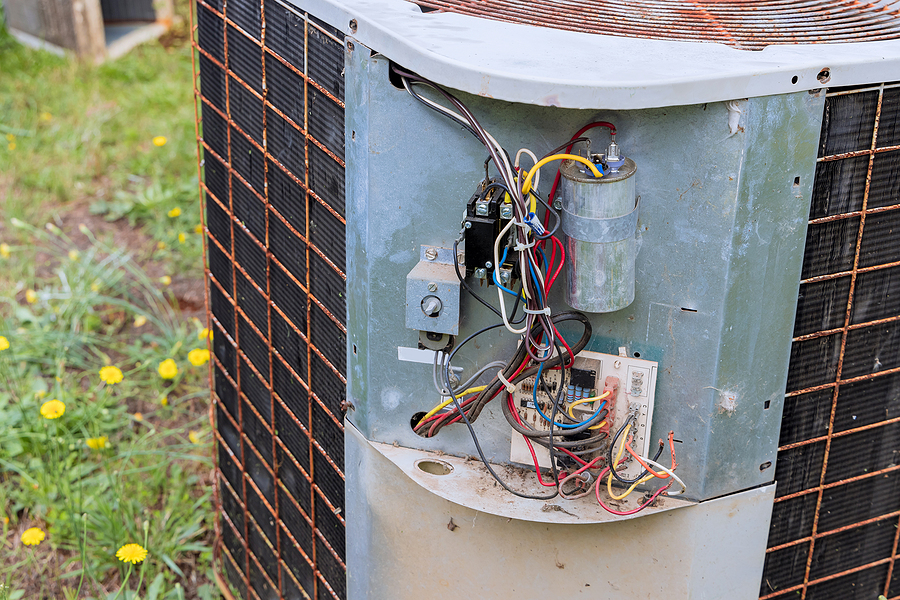 Whether you have a central air conditioner or a ductless split system, you can watch out for several signs of age when deciding to invest in a new cooling system. Check out the most common signs of an older AC unit that needs replacement below:
High Energy Bills
When you begin to notice increasingly high energy bills, you may have an AC unit that is functioning at lower energy efficiency. This is a common problem we observe among older units and typically, the only way to lower those energy costs is to replace the current HVAC system.
Energy efficiency is also dictated by elements such as the AC unit size, whether there are cracks in the existing ductwork, a leaky air handler, or some other malfunction.
A Lack of Cool Air
Poor airflow will occur in an older AC unit as it decreases in performance and develops various repair issues. These issues are commonly found in air handlers, refrigerant lines, drain lines, and other elements of the current system.
Poor Indoor Air Quality
Your HVAC system is integral to the air quality in your home. Older units become overwhelmed with dirt, and debris, and their ability to filter out pollutants and allergens.
You may also find your home more humid or stuffy, which means that the current HVAC system does not operate efficiently enough to balance out the moisture levels in the home.
Once the existing unit is replaced with a new system, its advanced technology will quickly improve the air you breathe inside the house. The air conditioner installation technician will take the time to inspect the existing ductwork and other primary factors, such as the air filters, to see if they also contribute to poor air.
High Repair Cost
Nobody likes to have to deal with excessive HVAC system repairs, and they certainly do not like to pay high repair costs. If you're finding that you constantly have to call an air conditioner repair tech, it may be more cost-effective to pay for a new AC unit rather than repair the existing one.
Age of the Unit
Both central air conditioning units and ductless systems are designed to last about 15 to 20 years in the home. If your current unit is approaching its 15th year, you can use it for a few more years before shopping for a new system. We recommend consulting your local HVAC professionals to advise on how long your current system will last.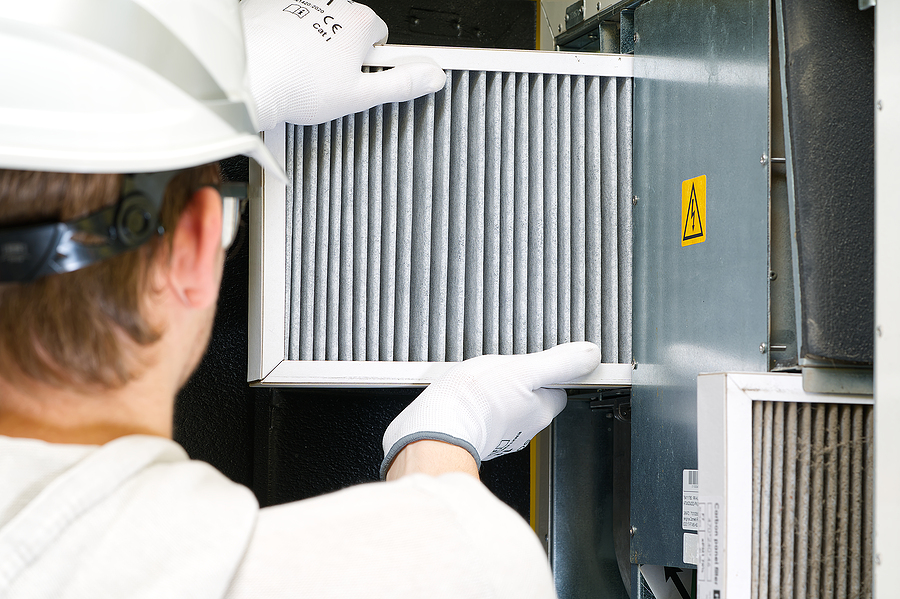 Replacement of Central Air System Units is Made Easy With Us!
Our team of expert HVAC system professionals will make this entire process simple and stress-free for you. You will be walked through the entire process as you place your central air system into your home.
For many years, we've been voted as the EBSCO Research Best Pick Pick Plumbing, Air Conditioning, and Heating Company.
This streak of recognition is only due to our commitment to providing excellent central AC unit installations for customers like you!
Why Work with Dallas Plumbing & Air Conditioning for AC Replacement
When it comes to high-dollar investments such as a new air conditioner for your home, you cannot afford to go with an installation service that is anything less than the most qualified HVAC professionals in the area.
There are many benefits to hiring our team of expert air conditioner installation technicians. They can thoroughly assess the condition of the older AC unit in your home and help you choose a furnace or air handler that will serve your household needs.
When you put your trust in Dallas Plumbing & Air Conditioning, you will receive award-winning services, including the following:
Personalized assessment and recommendations for your new unit
Industry-leading HVAC professionals for your air conditioner installation needs
A fair and comprehensive assessment of your current HVAC system
FREE Estimate of the replacement and installation cost
A new air conditioner with an optimal seasonal energy efficiency ratio and cooling power
Access to advanced technology and the key features included with the new HVAC system
Enhancement of your current energy efficiency rating at home with the help of a new cooling and heating system
24 Hour Emergency Service for your central AC system
100% Satisfaction Guaranteed
Dallas Plumbing & Air Conditioning has served the Dallas region and its surrounding areas for over 120 years. Thanks to our commitment to excellence, we have installed countless air conditioning systems and gained a loyal following of satisfied customers.
Our team will walk you through all the different air conditioners on the market and help you make a cost-effective selection for your home. You can trust us as one of the industry's best and oldest HVAC companies.
FAQ: Replacing Your Central AC Unit
Everyone has questions about replacing central air conditioners. We gathered some of the most common questions that are asked about this service and answered them below.
How many hours does it take to replace an AC unit?
Installation technicians work at variable speeds to replace a central AC. Overall, the process takes between 4 and 8 hours, depending on the size of the unit and other factors such as accessibility and the weather outside.
What is the best time of year to replace an AC?
The best time to replace an AC unit in Dallas is in the spring, which offers mild temperatures and better weather conditions for the AC installation to take place. Many HVAC companies also find that fall is a popular time for replacing an existing unit as the summer temperatures start to wind down.
However, you can trust that we are available to get the job done year-round as we work to serve our customers when it is most suitable for them!
Can I just replace my AC unit?
Many people want to sidestep the replacement cost of their AC unit and do the installation work themselves. We do not recommend doing this as AC installation requires training and expertise that only a licensed AC tech can offer. Plus, most state and local ordinances make DIY installations of ACs illegal.
What are British thermal units?
British thermal units measure the energy required to raise the temperature by one pound or by one degree Fahrenheit. This measurement is used to measure the cooling capacity of cooling and heating systems.
The Best AC Unit Replacement Services in Dallas, TX!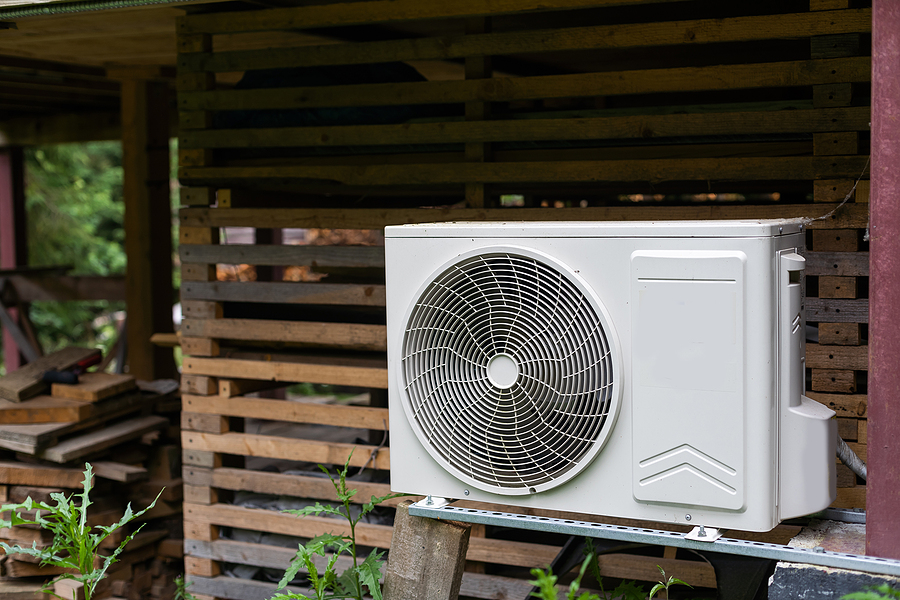 Are you in the market for a new central AC unit or one of those cost-effective ductless systems? Trust us with the replacement of your AC unit and experience first-class services from one of the best HVAC companies in the region: Dallas Plumbing.
Contact Dallas Plumbing & Air Conditioning to request a quote for the replacement cost of your central AC and to learn about the overall process.
See What Our Customers Say About Our Service
Your technician has done an incredible job repairing a major plumbing problem. He is diligent, hard-working, smart, efficient and very professional.
I was very impressed with your employee. Not only did he give us superior service, he checked to see if our air conditioner was running the next day.
By far the best service of any service people I deal with. Being a business owner I appreciate the level of knowledge each of your technicians has. Keep up the great work!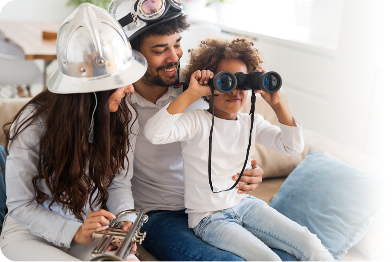 We send special offers that will save you money! Just submit your email below to be added to the list.
You agree to be contacted via electronic means consisting of text, phone calls, and voice mail for special offers, estimates, invoices, and other communications. You may opt out of electronic communications at any time. Thank You!
100% Satisfaction Guaranteed On Our Services
For over 120 years, we've been serving commercial and residential customers in Dallas, Collin, and Tarrant County. Call our experienced plumbing and HVAC technicians.