There are certain repairs around the home or business that can be put off for a time, but plumbing repairs are not one of them. Timely plumbing repairs allow you to prevent water damage, avoid health hazards, save money, and maintain water efficiency and the home's value. 
That is why when it comes to plumbing repairs, you cannot afford to settle for anyone less than the best to get the job done. With Dallas Plumbing, all of your issues will be promptly resolved and restored, allowing you to live a comfortable and safe life at home.
Whether your problem is big or small, Dallas Plumbing can fix it all. With over 120 years of service under our belts and being voted as an EBSCO Research Best Pick Plumbing, Air Conditioning, and Heating company, we have nothing but the best plumbing services to offer to the residents in Dallas and its surrounding regions. 
Not sure if you should call a plumber? Here are the top five, most common plumbing issues that need immediate attention: 
Leaking Faucets

Clogged Drains

Sewage Line Leaks & Clogs

Low Water Pressure

Burst Pipes
We repair all of these issues and so much more. Give us a call to learn if your plumbing issue needs the help of a professional.
Nothing is better than having an essential repair, like plumbing, performed correctly the first time. When you hire Dallas Plumbing, you will receive only the best, highest-quality services in the region. Our team consists of experts who offer efficient and friendly service for the following repairs: 
Water Heater Repair

Gas Line Repair

Drain Cleaning

Slab Leak Detection
Regardless of the problem, Dallas Plumbing will handle it all with impeccable quality, professionalism, and class.
Benefits of Choosing Dallas Plumbing for Plumbing Repairs
So what is it that makes Dallas Plumbing the obvious choice for your plumbing repairs? Our company of plumbers has a lot to bring to the table, including the following benefits: 
Over 120 Years of experience: Trust us, we've seen it all!

Prompt and reliable turnaround time

Licensed and highest-skilled plumbers in town

Upfront Fees 

No Mileage Charge in our plumbing service area (see below)

FREE Estimates for new installations

Regular rates apply till 8 pm on weekdays and till 4 pm Saturday

Complete Parts & Products Department, including the leading RHEEM Tankless Water Heaters
24-Hr Emergency Repair Services
The plumbing system has a way of surprising us with problems during the worst possible times. But if we're honest, we can't really think of a good time for a plumbing issue. That is why we offer around-the-clock services for your convenience. Our experts will provide a quick resolution and restore your plumbing back to order in no time. 
Not sure if your problem is an emergency? Here are a few examples of emergency plumbing repairs: 
Burst pipes

Clogged or blocked drains

Leaking water heater

Sewage backups

Leaks of any kind 

No hot water
Benefits of Professional Plumbing Repairs
You may be tempted to attempt to repair your plumbing issues on your own, but we strongly discourage you from doing so for the following reasons: 
Safety 
A professional plumber has the necessary training and experience to identify potential hazards and take appropriate precautions to ensure everyone's safety.
Quality
Plumbers have the knowledge and skills to perform plumbing repairs and installations to a high standard.
Code Compliance
Plumbing work must comply with national, state, and local building codes and regulations. It is the responsibility of a professional plumber to ensure the work is done correctly and that all necessary requirements are met.
Time and Cost Savings
With the proper training, tools, and equipment, a professional plumber can complete the job quickly and efficiently, saving you time and money.
Warranty Protection
Many professional plumbers, including Dallas Plumbing, offer warranties on their work. This provides customers with peace of mind knowing that if something goes wrong, they can have it fixed without additional cost.
Call Dallas Plumbing for Prompt & Quality Plumbing Repairs
Are you in need of plumbing repairs at home or in the office? If so, contact Dallas Plumbing today to get in touch with professional and knowledgeable plumbers of the highest caliber. Call us today at 214-340-6300.
See What Our Customers Say About Our Service
Your technician has done an incredible job repairing a major plumbing problem. He is diligent, hard-working, smart, efficient and very professional.
I was very impressed with your employee. Not only did he give us superior service, he checked to see if our air conditioner was running the next day.
By far the best service of any service people I deal with. Being a business owner I appreciate the level of knowledge each of your technicians has. Keep up the great work!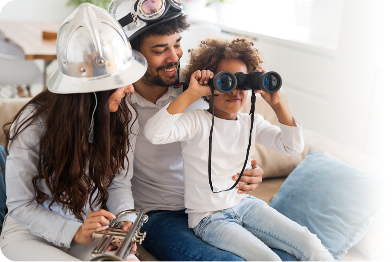 We send special offers that will save you money! Just submit your email below to be added to the list.
You agree to be contacted via electronic means consisting of text, phone calls, and voice mail for special offers, estimates, invoices, and other communications. You may opt out of electronic communications at any time. Thank You!
100% Satisfaction Guaranteed On Our Services
For over 120 years, we've been serving commercial and residential customers in Dallas, Collin, and Tarrant County. Call our experienced plumbing and HVAC technicians.