Fast and Reliable Heating Repair Services in Dallas: Trust the Experts at Dallas Plumbing & Air Conditioning to Keep You Warm
Though the weather in Dallas is considerably warm throughout the summer months, winter never passes us by. These are the times when a functioning heating system is important for the comfort and safety levels of our homes. It is for this reason that heating repairs must be performed by the most
Benefits of Trusting Dallas Plumbing & Air Conditioning With Heating Repair Services
When you choose Dallas Plumbing & Air Conditioning for your heating repairs, you can have peace of mind knowing that you will receive a quality repair and a lasting resolution to your challenges. With over 120 years of service under our belts and being voted as an EBSCO Research Best Pick Plumbing, Air Conditioning, and Heating company we know how to get the job done correctly and efficiently. Only with Dallas Plumbing & Air Conditioning will you reap the following benefits of hiring a professional for your repairs:
Experienced, professionally licensed, and courteous technician for all your heating repair needs

24-HR Emergency Heating Repairs

Upfront Fees 

No Mileage Charge in our plumbing service area 

FREE Estimates for new installations

Regular rates apply till 8 pm on weekdays and till 4 pm Saturday

Complete Parts & Products Department, including the leading RHEEM Tankless Water Heaters
For many years now, Dallas Plumbing & Air Conditioning has been the leader in heating and air conditioning repairs. We offer a team of technicians who are trained and certified to provide repair services on all heating devices including: 
Heat Pumps

Hot Water Boilers

Gas & Electric Heaters

Furnaces
Award-Winning Heating Repair Process
Over our century-long tenure of providing heating services to the residents of Dallas, we developed a pristine process for performing repairs that are guaranteed to provide satisfaction. When our technicians arrive at your door, you can trust to receive the following services as part of the repair: 
Initial assessment & diagnosis of the problem.

Repair or replacement of the failing heating component, as needed.

Testing and verification to ensure that the repaired components are functioning properly. 

Maintenance recommendations according to the needs of your household and heating system. 
Our skilled and professional technicians will walk you through every step of the process, ensuring that you feel comfortable and safe with each action they take throughout the repair service.
Common Signs of Heating System Problems
Not sure if your heating system issue warrants a call? Here are a few examples of the most common issues that require the attention of a professional: 
Increasing Energy Costs
If your energy bills are higher than usual, you should investigate your heater's efficiency. Certain issues can hurt its efficiency and spike up energy costs.
There is Not Enough Airflow
A clogged air filter or a low refrigerant level most commonly cause insufficient airflow. The heating system will be less efficient and will wear out quickly if heating repair technicians do not address these issues properly.
Noises That are Constant and Loud
Symptoms of heating repair include weird sounds like banging, whistling, screeching, and howling. It doesn't take long for a small noise to turn into a much bigger problem if it's not addressed immediately.
There is a Foul Smell
If you smell something odd coming from the heater, it may be time to call a tech to figure out what is causing the smell. Stale or moldy smells are very concerning for mold growth.
If you have a gas-powered furnace and you smell rotten eggs, shut off the furnace immediately and call a technician to check the home for a potential gas leak.
How To Avoid Heating Issues
Most people welcome heating repair issues with a sense of dread and this is with good reason. After all, they are inconvenient, uncomfortable, and often costly. Here's what you can do to avoid heating repairs problems as much as possible: 
Schedule Regular Maintenance

Replace Air Filters 

Keep the Area Around the System Clear

Address Issues Promptly to Avoid Extensive Damage
Remember that maintenance is the key to preventing extensive repairs, and the faster you have a repair performed, the better it is for the overall function and longevity of your system.
24-Hour Emergency Heater Repair Service Technicians in Dallas, TX
Are you in need of heating repairs at home or in a commercial building? Call Dallas Plumbing & Air Conditioning today for a quick and professional resolution to your heating challenges today. 
See What Our Customers Say About Our Service
Your technician has done an incredible job repairing a major plumbing problem. He is diligent, hard-working, smart, efficient and very professional.
I was very impressed with your employee. Not only did he give us superior service, he checked to see if our air conditioner was running the next day.
By far the best service of any service people I deal with. Being a business owner I appreciate the level of knowledge each of your technicians has. Keep up the great work!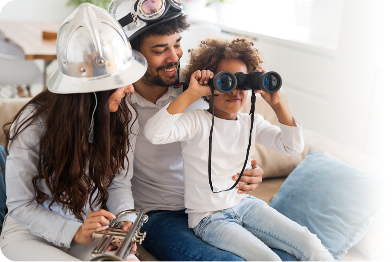 We send special offers that will save you money! Just submit your email below to be added to the list.
You agree to be contacted via electronic means consisting of text, phone calls, and voice mail for special offers, estimates, invoices, and other communications. You may opt out of electronic communications at any time. Thank You!
100% Satisfaction Guaranteed On Our Services
For over 120 years, we've been serving commercial and residential customers in Dallas, Collin, and Tarrant County. Call our experienced plumbing and HVAC technicians.