Dallas Plumbing AC Maintenance Services
Keep Your AC Running Smoothly with Dallas Plumbing's Expert Maintenance Services
The weather in Dallas gets more than a little warm over the summer months, and those toasty temperatures extend well into the fall. And when it is blistering hot outside, the last thing you need is for your AC unit to break down. The key to avoiding such dreadful breakdowns is in regular maintenance of your air conditioning system. Dallas Plumbing's expert AC maintenance services can help you avoid unexpected breakdowns and costly repairs.
AC Maintenance Services at Dallas Plumbing
As the leading AC repair technicians in Dallas, we cannot stress the importance of routine maintenance. This preventative measure helps ensure that your AC unit remains operational and efficient at all times. Check out the maintenance services we offer to all of our customers in Dallas, allowing them to enjoy a hassle-free and cook summer.
Routine Maintenance 
During routine maintenance, the AC repair technician from Dallas Plumbing will perform some essential upkeep tasks on the unit to ensure it's functioning correctly and efficiently. These tasks include the following:
Replacing air filters 

Cleaning coils 

Checking refrigerant levels

Checking the thermostat 

Inspection of all fan motors and compressors
These preventive maintenance tasks are normally performed once a year to make sure that your unit works smoothly when it is needed. 
Annual Inspections 
An air conditioning inspection is a service performed by technicians at Dallas Plumbing when there has been a breakdown in the system. This is a comprehensive assessment of the entire system that involves:
Checking electrical connections 

Lubricating moving parts 

Testing the thermostat 

Checking the airflow 

Inspecting ductwork 
The purpose of this service is to run a thorough diagnostic assessment of the unit to find the underlying cause of the breakdown. 
AC Tune-Ups
Tune-ups are a type of maintenance service that is designed to optimize the performance of an air conditioning system. During a tune-up, our expert technicians perform a series of tests and adjustments to ensure the system is running at peak efficiency. This may include:
Cleaning coils

Checking refrigerant levels 

Adjusting fan speed as needed     

Flushing the drain
AC tune-ups are typically performed once a year, prior to the start of the cooling season.
Expert AC Maintenance Technicians at Your Service
When Dallas Plumbing arrives for maintenance services, you rest assured knowing that your AC will be in good hands. Being in this business for over 120 years, we honed our expertise and skills that allow us to help our customers get the most out of their AC units. 
Being voted as an EBSCO Research Best Pick Plumbing, Air Conditioning, and Heating company was only made possible by our highly qualified and licensed technicians. Thanks to their commitment to excellence and attention to detail, you will reap the following benefits of our maintenance services: 
Experienced, professionally licensed, and courteous technician to support the needs of your AC system 

Customized recommendations for repairs and other maintenance services, as needed

Thorough maintenance services to enhance and support the function of your AC
Why Invest in AC Maintenance Services?
Are AC maintenance services really all that necessary? Below is a quick overview of the benefits of maintaining your air conditioning unit with the help of our technicians.
Enhanced Unit Performance & Efficiency
All the steps of cleaning and adjusting the many components of an AC help promote its efficiency levels, allowing it to work at optimal levels.
Prevent Extra Repairs
During a maintenance visit, air conditioning technicians are able to catch repairs early on and fix them before they grow into bigger problems. This saves you money and stress on having to deal with expensive and frequent repairs.
Reduce Energy Bills
With the help of maintenance, your air conditioning unit will use a minimal amount of energy to produce those cooler temperatures, we all desire. As a result, he will not spend as much money on energy bills.
Enhanced Indoor Air Quality
The cleaning that is done throughout the maintenance service, helps, maintain and improve your indoor air quality.
Don't Get Caught in the Heat - Schedule Your AC Maintenance Service Today!
When was the last time your air conditioning system received a maintenance service? Give us a call today to set up your maintenance visit today and be prepared for those hot summer months!
See What Our Customers Say About Our Service
Your technician has done an incredible job repairing a major plumbing problem. He is diligent, hard-working, smart, efficient and very professional.
I was very impressed with your employee. Not only did he give us superior service, he checked to see if our air conditioner was running the next day.
By far the best service of any service people I deal with. Being a business owner I appreciate the level of knowledge each of your technicians has. Keep up the great work!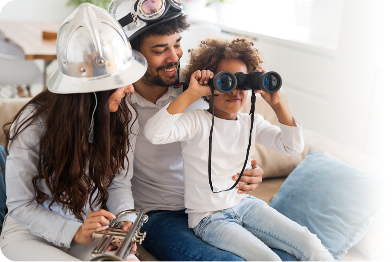 We send special offers that will save you money! Just submit your email below to be added to the list.
You agree to be contacted via electronic means consisting of text, phone calls, and voice mail for special offers, estimates, invoices, and other communications. You may opt out of electronic communications at any time. Thank You!
100% Satisfaction Guaranteed On Our Services
For over 120 years, we've been serving commercial and residential customers in Dallas, Collin, and Tarrant County. Call our experienced plumbing and HVAC technicians.