Dallas Plumbing & Air Conditioning is Hiring!
Calling all plumbers and HVAC technicians - learn about the employment opportunities with Dallas Plumbing & Air Conditioning and embark on your career today. 
For 100 years, Dallas Plumbing & Air Conditioning has excelled in providing premier plumbing and heating, ventilation, and air conditioning (HVAC) services in Dallas and its surrounding regions. In order to provide exceptional service to our clients, we are always looking for highly skilled professionals who are passionate about plumbing and HVAC.
Dallas Plumbing & Air Conditioning believes that our team members are the cornerstone of our success and the high quality services we provide. We are dedicated to providing a dynamic and safe work environment for our staff members. We believe that a team where everyone feels valued and supported can accomplish anything together. Our workforce enjoys the many benefits we offer, including competitive pay, benefits, and career advancement opportunities. 
We are in need of full-time commercial and residential technicians for the following positions. If you are interested in joining our team, please review our current job openings below and submit your application online. 
Licensed
& Journeyman Plumbers

Plumbing Helpers & Apprentices

HVAC Installers and Technicians

Join Dallas Plumbing & Air Conditioning and Start Your Career!
Are you ready to embark on a rewarding career as a plumbing or HVAC technician with Dallas Plumbing & Air Conditioning? If so, get the process started by filling out an application and submitting your resume information. We will be delighted to meet you. 
Requirements for Employment
The requirements for our employment opportunities will vary depending on the specific job position. In general, we place priority for those who are: 
Licensed to perform their job duties
Licensed to drive and have a clean driving record
Able to pass a drug test and background check
Demonstrate enthusiasm and motivation for providing exceptional services, regardless of their job duties.
Ability to work independently and with a team
Willingness to learn and develop new skills (for apprentices)
Able to provide prompt, courteous and professional service to our customers 
Additional requirements for job positions may be listed in the job posting or discussed during the interview process. Dallas Plumbing & Air Conditioning is an equal opportunity employer and welcomes candidates from all backgrounds to apply for our career opportunities.
See What Our Customers Say About Our Service
Your technician has done an incredible job repairing a major plumbing problem. He is diligent, hard-working, smart, efficient and very professional.
I was very impressed with your employee. Not only did he give us superior service, he checked to see if our air conditioner was running the next day.
By far the best service of any service people I deal with. Being a business owner I appreciate the level of knowledge each of your technicians has. Keep up the great work!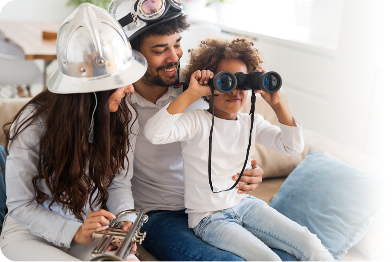 We send special offers that will save you money! Just submit your email below to be added to the list.
You agree to be contacted via electronic means consisting of text, phone calls, and voice mail for special offers, estimates, invoices, and other communications. You may opt out of electronic communications at any time. Thank You!
100% Satisfaction Guaranteed On Our Services
For over 120 years, we've been serving commercial and residential customers in Dallas, Collin, and Tarrant County. Call our experienced plumbing and HVAC technicians.