Plumbing Installation Services
Dallas Plumbing & Air Conditioning Installation Services
With over 120 years of experience and certification, our plumbing team is here to meet all your plumbing demands. Whether you are building a new home or renovating an existing one, we have the knowledge and expertise to install all types of plumbing systems efficiently and effectively.
Why Choose Dallas Plumbing & Air Conditioning for Plumbing Installation Services?
When you hire Dallas Plumbing & Air Conditioning for your plumbing installations, you can rest easy knowing that the new installation will meet all of the following parameters: 
Code compliance for safety and performance

Durability with minimal need for repairs and maintenance

Functionality that will ensure your plumbings system works smoothly and efficiently

Value in terms of functionality and profitable sales in the future
Our century-long track record of stellar service includes consideration of our customers and their needs at the forefront of our practices. As a result, we always ensure that each customer benefits from the following aspects of our installation services: 
Customized installations to meet your plumbing needs, whether they are residential or commercial

Licensed and highest-skilled plumbing installation techs in town

Upfront Fees 

No Mileage Charge in our plumbing service area (see below)

FREE Estimates for new installations

Regular rates apply till 8 pm on weekdays and till 4 pm Saturday

Complete Parts & Products Department, including the leading RHEEM Tankless Water Heaters
Residential & Commercial Plumbing Installations
Plumbing plays an integral role in our daily lives and is an indispensable component of each home or professional establishment. Whether you need a new plumbing installation at home or in your business, Dallas Plumbing & Air Conditioning is the team to turn to for the highest-quality installations in the region. 
With our extensive experience and knowledge in all things plumbing, we offer impeccable quality installations for the following plumbing systems: 
RHEEM Water heaters – sales, installation, and repair

Toilet sales, installation, and repair

Faucet and fixture sales, installation, and repair

Gas plumbing service installation and repair

Air purification and filtration

Water purification and filtration
New Construction Plumbing Installations
Got a new building project underway? Quality plumbing installations are of the utmost importance to ensure that your new home or commercial building is in the best possible condition. 
Dallas Plumbing & Air Conditioning offers New Construction Plumbing Installations for all plumbing systems including: 
Water Supply Systems

Drainage and Sewage 

Fixtures and Appliances

Gas Piping Systems

Fire Protection Systems 

Water Treatment
Plumbing System Upgrades or Replacements
Almost every homeowner and business owner has to deal with some sort of plumbing upgrade at one point or another. When that happens, you need to be sure that the upgrade or replacement you get is of the highest quality and durability, designed and installed to last for many, many years to come. 
Who can guarantee such services? Of course, it is none other than Dallas Company that will help upgrade those necessary plumbing systems to help you live your life with the least amount of hassle. 
We provide upgrades for all plumbing systems and offer the best products for installation. For example, we now provide RHEEM Tankless Water Heater installations, which is the nation's leading water heater.
Leading Plumbing Installations in Dallas, TX
Are you in the search of quality plumbing installation technicians in your area? Look no further than Dallas Plumbing & Air Conditioning who will see to your every need and help you live a life of safety and comfort at home and in the office. Call us today to get started at (866) 576-0976.
See What Our Customers Say About Our Service
Your technician has done an incredible job repairing a major plumbing problem. He is diligent, hard-working, smart, efficient and very professional.
I was very impressed with your employee. Not only did he give us superior service, he checked to see if our air conditioner was running the next day.
By far the best service of any service people I deal with. Being a business owner I appreciate the level of knowledge each of your technicians has. Keep up the great work!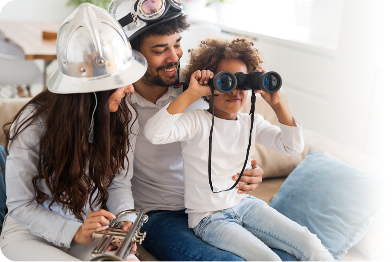 We send special offers that will save you money! Just submit your email below to be added to the list.
You agree to be contacted via electronic means consisting of text, phone calls, and voice mail for special offers, estimates, invoices, and other communications. You may opt out of electronic communications at any time. Thank You!
100% Satisfaction Guaranteed On Our Services
For over 120 years, we've been serving commercial and residential customers in Dallas, Collin, and Tarrant County. Call our experienced plumbing and HVAC technicians.