Expert AC Unit Installation Services from Dallas Plumbing & Air Conditioning
There is nothing better than a perfectly functioning central air conditioning system to keep you cool throughout the hot summer months in Dallas, TX. But to have a fully functioning AC unit, it is important to ensure that it is properly installed. After all, air conditioning is a huge investment towards the comfort of each home.
Whether you need a central air installation or a ductless split system, you can trust that with the help of Dallas Plumbing & Air Conditioning, your AC unit will be installed with the highest level of care and attention to detail.
Contact Dallas Plumbing & Air Conditioning Today and take advantage of our special offers on central air installation costs!
We Install Every Type of HVAC Unit
When it comes to new air conditioner installation, the technicians at Dallas Plumbing & Air Conditioning can do it all. We are proud to have a dynamic team of technicians who specialize in each type of AC unit and can help provide a professional and efficient installation in your home or business.
Below are the types of air conditioning systems that we are happy to help you install on your property.
Packaged Central Air System

Ductless Split Systems

Window Unit

Portable Unit

Heat Pump Installation
Our AC installation technicians are highly trained and will help you select the AC unit that will fit your specific needs. We will walk you through the selection process of the most energy-efficient AC unit to ensure that you get maximum cooling capacity while saving money on energy costs in the long run.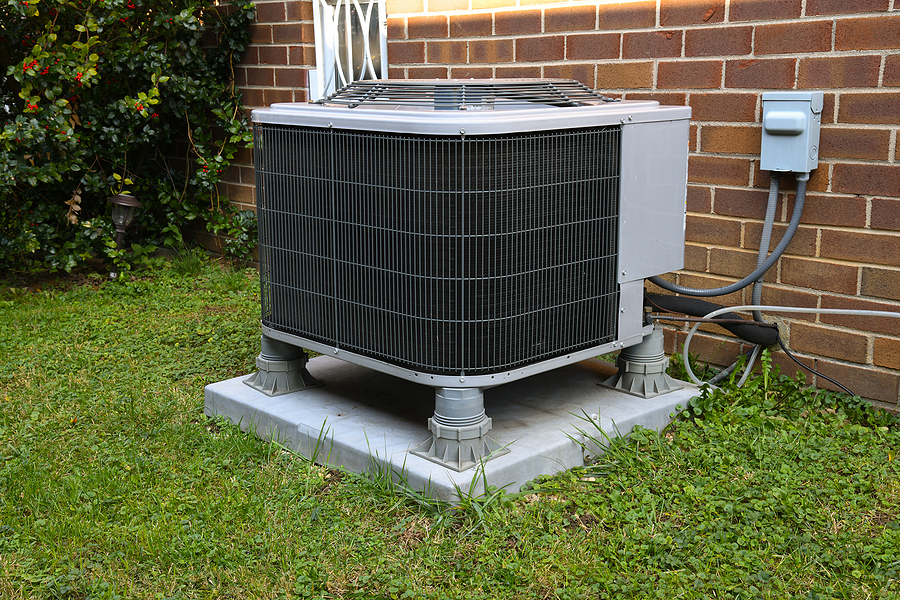 Top Rated Air Conditioning Installation Services
Choosing an AC installation technician can be quite challenging, as there are many of us here in Dallas. However, you will never go wrong when choosing Dallas Plumbing & Air Conditioning for all of your air conditioning needs.
Over 120 years of serving Dallas and its surrounding regions, we have developed a reputation that is proven by our many awards, including being voted as an EBSCO Research Best Pick Plumbing, Air Conditioning, and Heating company.
Benefits of Choosing Us for AC Installation Needs
Dallas Plumbing and Air Conditioning offers first-class services for installing all air conditioning systems. Whether you need a central air conditioning unit, a portable unit, or a window unit in your home, we are the team to turn to for stellar service.
When you hire an air conditioning technician for your air conditioner installation needs, you can expect to get the following:
An experienced, professionally licensed, and courteous team of technicians for all your AC unit installations 

Customized recommendations for a new AC unit that will fit your household's needs, with the most optimal Seasonal Energy Efficiency Ratio for your home.

24-HR Emergency Repairs of the heating and cooling system

Upfront Fees for All Installation costs:

Transparent and fair labor costs for installing central AC systems, ductless mini splits, or window units.

There is no mileage charge in our air conditioning

service area

.

FREE estimates for all new air conditioning installation projects

Regular rates and installation costs apply till 8 p.m. on weekdays and 4 p.m. on Saturday




At Dallas Plumbing & Air Conditioning, customer satisfaction is at the forefront of our business practices. We guarantee that your new system will be installed with great emphasis on quality and detail. Your new HVAC system will be more than satisfactory, delivering the best cooling power that will last you for many years.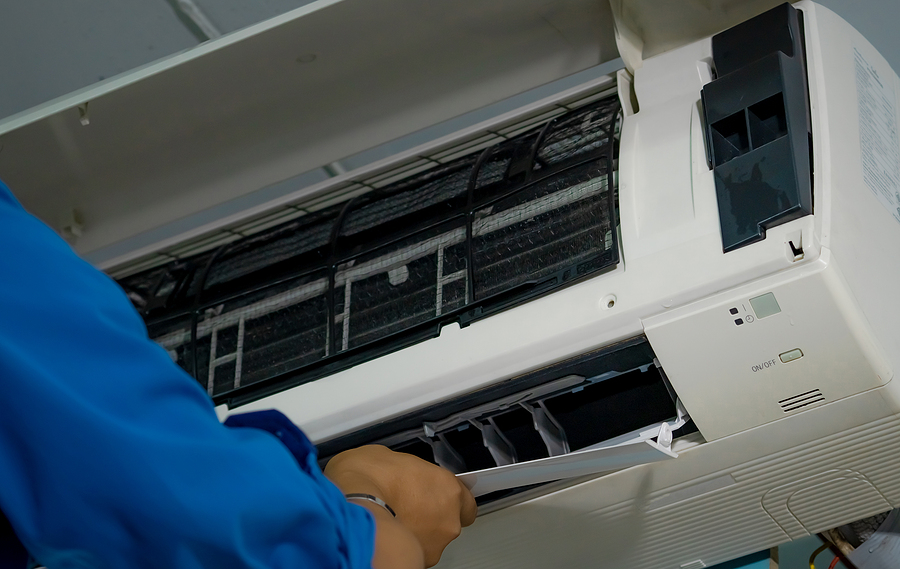 What We Do to Help You Selecting a New AC Unit for Your Home
Whether you need a new central air system or a new ductless split system, you will come across several challenging steps that will require the assistance of professional installation technicians such as ourselves. 
Below are the key factors we consider when choosing the best air conditioning unit for you. After all, a quality AC installation depends on the needs of each household, which vary greatly.
The Home's Square Footage & British Thermal Units
The home's square footage allows us to calculate the British thermal units (BTU), which is the measurement of the heating and cooling capacity required of the new AC unit. This step allows us to choose the most energy-efficient units for our satisfied customers in Dallas.
The Condition of the Existing Ductwork
If you are choosing a new central air conditioning system for your home, we will need to consider the condition of the existing ductwork. The ductwork is a pathway for the air to flow through the unit. Any cracks or gaps will need to be repaired, and any dust or debris will need to be cleaned out. This will ensure that the new air conditioner is as energy efficient as possible.
Whether You Require a Central Air Conditioner or a Ductless Split System
The type of air conditioning unit required for your household needs will play a role in the installation costs and the overall process. Both types of units have various nuances and require very specific attention and work.
The Required Seasonal Energy Efficiency Ratio (SEER)
SEER is a ratio that measures the amount of cool air the AC produces relative to the energy it consumes. The higher the SEER, the more efficient the HVAC system. Of course, SEER is also a driving factor in the initial purchase
The Size of the Current or Old Unit
The old unit will provide a framework for us to go off of when choosing the AC unit size and the type of air conditioner to install. If we find that the size of the previous unit was incorrect, we will ensure that the new unit is sized appropriately. Also, it is likely that if you had central air conditioning installed before, then the new unit will also be a central AC unit.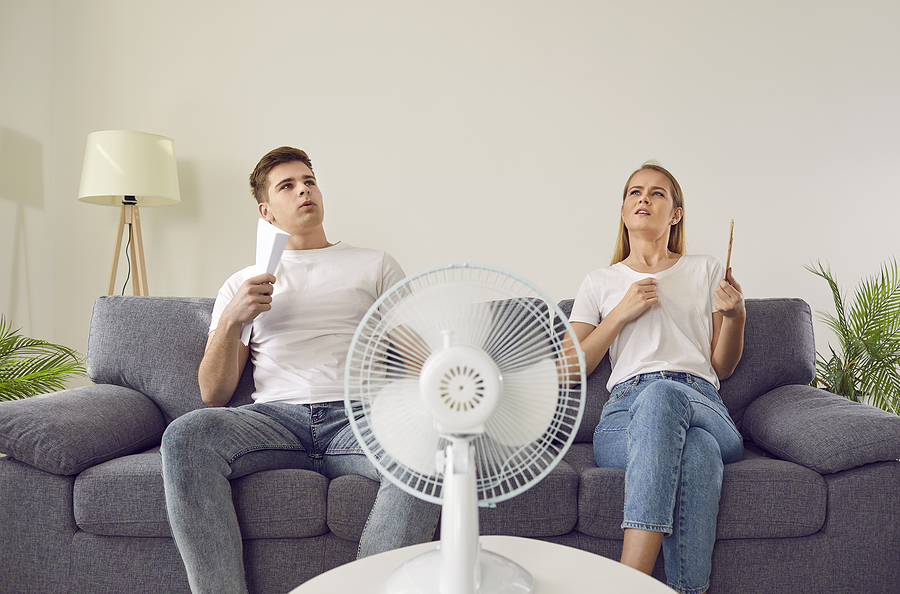 Signs that It's Time to Upgrade Your AC Unit
Is it time to invest in your home's new air conditioning unit? The signs of an old central air conditioner are not always evident, so you may find yourself trying to get by on an old AC unit without even knowing it! Here are the top signs that perhaps your current AC unit is on its last legs and will need to be replaced with a new HVAC unit:
Excessively High Energy Bills
As your AC unit ages, its typical wear and tear will cause it to work harder to cool the home. As a result, your energy bills will continue to climb as the unit efficiency goes down before the unit wears out entirely.
Though there is a higher cost to install a new AC unit, it will save money in energy costs down the road. High energy bills may also be the result of a poorly selected AC unit size, excess dirt or cracks in the existing ductwork, or a malfunctioning outdoor condenser or compressor unit.
Increasing Frequency of Repairs
The national average cost for AC repairs is between $150-$650. As the central air conditioning system ages, it will develop more and more repairs due to the typical wear and tear of the unit. Eventually, your furnace and air conditioner technician will have that talk with you, recommending a replacement system that will be more cost-effective than paying for more repairs down the line.
Poor Indoor Air Quality
Old air conditioning units do not filter out the air as well as needed. As a result, you will notice higher dust levels in mugginess during your HVAC unit's operation. Poor indoor air quality is also caused by excess dust or dirt in the air handler or existing ductwork, clogged air filters, or debris in the outdoor condenser.
Indoor air quality is the cornerstone of a healthy and comfortable home environment. The condition and function of your air conditioner will dictate how you feel inside your home.
Odd and Loud Sounds 
Old central air conditioning units and ductless split systems tend to produce odd and sometimes disturbing sounds as they struggle to work at the expected cooling capacity. The more your peace is disturbed, the more you will feel encouraged to consider getting a new replacement system.
Leading Central AC Installation Technicians in Dallas, TX
Are you ready for a new air conditioning system in your home? Contact Dallas Plumbing & Air Conditioning today to learn about the rebates, offers, and promotions we have going on now! With our team of experts, you will surely get a new air conditioner installed at the highest industry standards.
Call us today and experience the cool air you deserve!
See What Our Customers Say About Our Service
Your technician has done an incredible job repairing a major plumbing problem. He is diligent, hard-working, smart, efficient and very professional.
I was very impressed with your employee. Not only did he give us superior service, he checked to see if our air conditioner was running the next day.
By far the best service of any service people I deal with. Being a business owner I appreciate the level of knowledge each of your technicians has. Keep up the great work!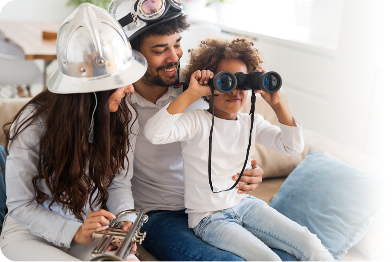 We send special offers that will save you money! Just submit your email below to be added to the list.
You agree to be contacted via electronic means consisting of text, phone calls, and voice mail for special offers, estimates, invoices, and other communications. You may opt out of electronic communications at any time. Thank You!
100% Satisfaction Guaranteed On Our Services
For over 120 years, we've been serving commercial and residential customers in Dallas, Collin, and Tarrant County. Call our experienced plumbing and HVAC technicians.