Dallas Plumbing & Air Conditioning Drain Cleaning Services
Reliable and Affordable Plumbing Drain Cleaning Services in Dallas - Your Trusted Plumbing Experts
Filthy, clogged drains can lead to great inconveniences in the home. They are messy and can even cause pipes to burst. If it is time to have your pipes and drains cleaned, contact Dallas Plumbing & Air Conditioning today. With 120 years of experience under our belts, we are able to perform this service in our sleep. Truly, this plumbing service is like second nature to our licensed and skilled plumbers.
First Class Drain Cleaning Services Offered
When you hire Dallas Plumbing & Air Conditioning for drain cleaning, you can trust that in return you will receive the highest level of cleaning possible. Our technicians are experts in the craft and will use a variety of innovative tools to thoroughly clean out those drains!
Drain Snaking 
Most commonly known as a plumbing auger or plumber's snake, a drain snake is a tool used by our plumbers to clear out clogs that are close to the surface of the drain or pipe. It is a manual cleaning but works perfectly to grab and break apart the clog. 
Hydro-Jetting
For stubborn clogs caused by tree roots, grease buildup, and mineral deposits, we use a specialized technology known as hydro-jetting. This is a set of high-pressure water jets that use a motorized pump to blast water at high pressure through a hose and into the drain pipe. The pressure of the water is strong enough to remove most clogs and buildups. 
Chemical Treatments
When the clog is not severe or deeply lodged in a pipe, we resort to using specialized chemical treatments that dissolve the clog. The most common substances we use are acid-based cleaners, alkaline-based cleaners, enzymatic cleaners, and bacterial cleaners. The type of cleaner used will be based on the location, severity, and type of clog.
Is it Time to Clean the Drains?
Unsure if you even need a drain cleaning service at home? Review these following signs to see if your drains could use a bit of love: 
Slow Draining
Have you noticed that your sink, shower, or bathtub is slow to drain? This may be a sign that there is a clog in the drain pipe that needs to be cleared.
Foul Odors
If you walked past a drain and found yourself grimacing in disgust from the awful smell coming from it, there may be a clog of debris that needs to be cleaned out. Poor odors are usually the result of a buildup of organic matter that is starting to decompose.
Gurgling Sounds
Any gurgling sounds coming from your drains are a cry for help from a drain cleaning service. This sound is a sign that air is trapped in the pipes due to a clog.
Backups
A backed-up sink, toilet, or bathtub indicates that there is a blockage in your pipes that must be cleared.
24-Hour Emergency Drain Cleaning Services
Many years in the plumbing business showed us that clogged drains and pipes almost always happen at the most inconvenient of times. As a result, we offer 24-hour emergency services to our customers. Whether it is in the middle of the night or during a downpour of rain, you can count on Dallas Plumbing & Air Conditioning to be there to help you out.
Need Plumbing Drain Cleaning Services in Dallas? Contact Us Today for Quality Services
Are you ready to fix all those draining issues at home? Give Dallas Plumbing & Air Conditioning a call for a seamless and efficient resolution for all your drain issues.
See What Our Customers Say About Our Service
Your technician has done an incredible job repairing a major plumbing problem. He is diligent, hard-working, smart, efficient and very professional.
I was very impressed with your employee. Not only did he give us superior service, he checked to see if our air conditioner was running the next day.
By far the best service of any service people I deal with. Being a business owner I appreciate the level of knowledge each of your technicians has. Keep up the great work!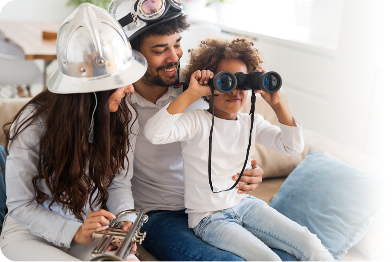 We send special offers that will save you money! Just submit your email below to be added to the list.
You agree to be contacted via electronic means consisting of text, phone calls, and voice mail for special offers, estimates, invoices, and other communications. You may opt out of electronic communications at any time. Thank You!
100% Satisfaction Guaranteed On Our Services
For over 120 years, we've been serving commercial and residential customers in Dallas, Collin, and Tarrant County. Call our experienced plumbing and HVAC technicians.