Slab Leak Detection and Repair
Expert Slab Leak Detection Services in Dallas: Get Prompt Solutions from Our Plumbing Professionals
Those who have lived in Dallas for a while know that slab leaks in this area are very common. Many homes in Dallas are built on a slab foundation, which means the water supply and sewer lines run beneath the concrete slab. Over time, the pipes can become damaged due to shifting soil, ground movement, and corrosion, leading to leaks. Slab leaks can be a serious nightmare but with Dallas Plumbing & Air Conditioning on your side, these types of issues will be resolved quickly and efficiently.
Detecting Slab Leaks: Common Signs to Look Out For in Your Home
Slab leaks start out very subtly and aren't always easy to notice. If you're concerned about a potential slab leak, check out the following common signs that may indicate this issue. 
Increased Water Bills
A slab leak requires the use of water. If you see a significant increase on your water bills, without increasing your own usage, you may have a leak on your property.
Low Water Pressure
A slab leak causes a drop in water pressure, especially if there is some kind of obstruction in the pipes or air in the pipes. 
Damp or Wet Carpet
If you notice wet or damp spots on your floors, especially if they are in areas that don't typically get wet, it could be a sign of a slab leak.
Cracks in Foundation
If it goes unnoticed for a while, a slab leak can cause the soil beneath the foundation to shift. This shift will lead to cracks in walls or floors.
Mildew or Musty Odors
Mold and mildew love a good moist environment and a slab leak creates the perfect opportunity for it to grow. If you notice it developing, it may be worth checking for a slab leak.
Dallas' Leading Slab Leak Detection Services
There's nothing quite as nerve-wracking as a slab leak, but with Dallas Plumbing & Air Conditioning, this issue will be resolved in no time. We offer a variety of comprehensive services that will help find the leak and repair it. Sometimes a visual inspection is enough to detect a leak, but a lot of times we end up using one of the following detection methods:
Electronic Detection
Electronic detection involves the use of a camera and microphone to pinpoint a leak and its location. This allows us to see where the leak is without causing further damage to the pipes. 
Infrared Technology 
Infrared technology works by detecting temperature differences in the building materials that may indicate the presence of a leak. Most commonly, we use an infrared camera that is equipped with sensors to pick up the temperature differences. Other tools like a moisture meter, borescope, pressure gauge, and acoustic microphone are also employed for this job. 
Pressure Testing 
Our technicians are also equipped with a special pressure gauge that can measure the drop in water pressure in the pipes. If it picks up on a drop in pressure, a leak is almost always present.
Why Dallas Plumbing & Air Conditioning is the Ideal Choice for Slab Leak Detection & Repair:
Expertise
Dallas Plumbing & Air Conditioning has a team of experienced and licensed plumbers who are skilled in detecting and repairing slab leaks. We pride ourselves in using the latest tools and techniques to ensure the accurate diagnosis of the problem, which allows us to provide prompt and quality repairs.
Prompt Responses 
More than anything, we at Dallas Plumbing & Air Conditioning understand the gravity of each urgent situation, particularly in the case of slab leaks. We are just a phone call away; our technicians will be at your door to fix the problem in no time. 
Comprehensive Services
At Dallas Plumbing & Air Conditioning, we offer a range of slab leak detection and repair services, as we discussed above. We are prepared to handle any type of slab leak with our team of professional and knowledgeable staff.
Transparent Pricing 
You will never be surprised by a fee at the end of the service. With Dallas Plumbing & Air Conditioning, you can trust that you will receive the fairest prices to resolve your issues. Here are some perks you can count on: 
No Mileage Charge in our plumbing service area

FREE Estimates for new installations

Regular rates apply till 8 pm on weekdays and till 4 pm Saturday
Customer Satisfaction Guaranteed 
With our team of licensed and expert plumbers, you can rest assured knowing that the service you receive will be more than satisfactory. Our professionalism, innovative technologies, and equipment are exactly what keeps us going for over 120 years now.
Schedule Your Slab Leak Detection Appointment Today: Contact Dallas Plumbing & Air Conditioning for Fast, Reliable Service
Are you concerned about a potential slab leak in your home? Contact us today for a thorough inspection and repair of the issue. Our technicians will provide prompt, professional, and high-quality service and help you restore the comfort and safety of your home.
See What Our Customers Say About Our Service
Your technician has done an incredible job repairing a major plumbing problem. He is diligent, hard-working, smart, efficient and very professional.
I was very impressed with your employee. Not only did he give us superior service, he checked to see if our air conditioner was running the next day.
By far the best service of any service people I deal with. Being a business owner I appreciate the level of knowledge each of your technicians has. Keep up the great work!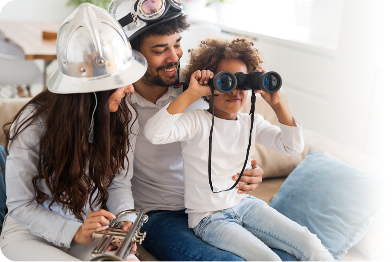 We send special offers that will save you money! Just submit your email below to be added to the list.
You agree to be contacted via electronic means consisting of text, phone calls, and voice mail for special offers, estimates, invoices, and other communications. You may opt out of electronic communications at any time. Thank You!
100% Satisfaction Guaranteed On Our Services
For over 120 years, we've been serving commercial and residential customers in Dallas, Collin, and Tarrant County. Call our experienced plumbing and HVAC technicians.