Heating Services in Dallas
Stay Warm and Comfortable with Dallas Plumbing & Air Conditioning's Professional Heating Services
Regardless of the heating system you use in your home or business, the value it brings is indisputable. Truly, heating systems like furnaces, boilers, and heat pumps are investments that must be serviced by only the most qualified technicians that are found at Dallas Plumbing & Air Conditioning.
Trust Dallas Plumbing & Air Conditioning With Your Heating Needs!
With over 120 years in business, it is nearly impossible to find anyone else who will match the level of skills and experience our heating repair technicians bring to the table. Being voted as the EBSCO Research Best Pick Plumbing, Air Conditioning, and Heating company, we offer first-class services to all of our customers throughout the region which include: 
Prompt and reliable turnaround time

24-hour emergency service 

Licensed and highest-skilled heating repair technicians in town

Upfront Fees 

No Mileage Charge in our plumbing service area (see below)

FREE Estimates for new installations

Regular rates apply till 8 pm on weekdays and till 4 pm Saturday

Complete Parts & Products Department, including the leading RHEEM Tankless Water Heaters
Preventative Heating Maintenance Services
The key to a long-lasting heating system is regular maintenance. With the maintenance services offered by Dallas Plumbing & Air Conditioning, your heating system will never be in disrepair. Our expert technicians conduct comprehensive inspections and thorough tune-ups that ensure optimal heating performance. The best part of maintenance is that repairs will be largely avoided, allowing you to enjoy the benefits of the same heating unit for many years to come.
Heating Installations Services
Are you working on a construction project for a new home or perhaps a renovation of your current home? If so, you will need the best heating installation services in the area to ensure that your new heater will provide optimal and durable performance.
No heating repair is a challenge for us at Dallas Plumbing & Air Conditioning. Decades of experience and professional certification afford us the opportunity to serve our community with the highest level of quality and professionalism that can be found in Dallas.
Why Hire A Professional For Your Heating Services?
In our many, many years of experience, we've had the honor of interacting with many residents throughout the region. We learned that many resourceful homeowners usually prefer to perform their own heating repairs and installations. However, there are many reasons why you should skip trying to DIY these projects and let the pros handle them. It is super beneficial to hire a professional for the following reasons: 
Expertise
With our long tenure in the heating and plumbing business, we can offer our customers access to professional technicians who have the knowledge and expertise to diagnose and repair a wide range of heating issues.
Safety
Heating systems can be dangerous if they are not handled properly. Sadly, we've seen one too many instances in which a heating repair went a terribly wrong way. Our professional technicians are trained to work safely around heating systems, minimizing the risk of accidents or injuries.
Equipment and Tools
At Dallas Plumbing & Air Conditioning, our technicians use the highly specialized equipment, tools, and products that are required for a quality repair or maintenance service. We are fully trained to use this equipment, reducing the risk of damage and injury to the unit and everyone within its vicinity. 
Cost-Effective 
Saving money is one of the biggest motivators for homeowners to attempt to do their own repairs and installations. However, it is often the case that they end up costing more than the original repair fee because they are done incorrectly. As a result, they end up calling a tech anyways which costs even more money at the end of the day. 
Warranty Protection
Most repair technicians, including the ones at Dallas Plumbing & Air Conditioning, offer a warranty on their services. This will give you peace of mind of knowing that the technician will go to great lengths to do the job right the first time.
Contact Us for the Heating Services in Dallas, TX
Are you tired of dealing with a malfunctioning heating system? Look no further than Dallas Plumbing & Air Conditioning Heating Services in Dallas, TX! Our team of skilled professionals is dedicated to providing top-notch heating services to our valued customers.
See What Our Customers Say About Our Service
Your technician has done an incredible job repairing a major plumbing problem. He is diligent, hard-working, smart, efficient and very professional.
I was very impressed with your employee. Not only did he give us superior service, he checked to see if our air conditioner was running the next day.
By far the best service of any service people I deal with. Being a business owner I appreciate the level of knowledge each of your technicians has. Keep up the great work!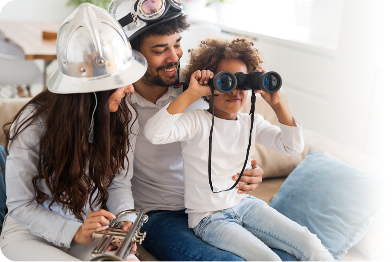 We send special offers that will save you money! Just submit your email below to be added to the list.
You agree to be contacted via electronic means consisting of text, phone calls, and voice mail for special offers, estimates, invoices, and other communications. You may opt out of electronic communications at any time. Thank You!
100% Satisfaction Guaranteed On Our Services
For over 120 years, we've been serving commercial and residential customers in Dallas, Collin, and Tarrant County. Call our experienced plumbing and HVAC technicians.