Whether your water heater is not working or you may need a new one, Dallas Plumbing & Air Conditioning is where you can find the best water heater services in the city. With over 100 years of experience, there is nobody better than our technicians who will get the job done right and with a quality that will serve you for many years to come.
Award Winning Repair Technicians
The water heater service technicians at Dallas Plumbing & Air Conditioning have a high reputation for providing seller services over the last few generations. Our technicians are some of the most reliable, experienced, and skilled in troubleshooting, installing, or replacing water heaters. Whether you have a tank or tankless heater, we can do it all. No water heater issue is foreign to us. Our techs are certified and knowledgeable about every repair, big or small. When our heating technicians arrive at your door, you can expect the following: 
Uniformed personnel with name tags

Courteous, respectful, and professional service

First-class services, regardless of the issue at hand

Fully equipped personnel who will get the job done the first time

Licensed and insured technicians
Water Heater Installations
There will come a time when it is necessary to either replace a water heater or install a new one in a newly built house. Regardless of the case, Dallas Plumbing & Air Conditioning technicians are available to walk you through every step of the process. From the initial contact to the last steps of the cleaning process after installation, we will do all the heavy lifting for you. When working with Dallas Plumbing & Air Conditioning, you can trust that your new water heater will be:
Installed with the highest industry standards that will last you for decades

Selected appropriately to the size and needs of your household

Installed with the best rates and value in Dallas, TX
We Are Proud Providers of Rheem Water Heaters
Dallas Plumbing & Air Conditioning is now the proud provider of Rheem Tankless Water Heaters, allowing residents of Dallas and its surrounding regions to benefit from the efficiency provided by these compact heaters. 
Benefits of Rheem Tankless Water Heaters
Tankless water heaters are water heating units that provide hot water on demand without having to store it like the traditional tank water heaters. Tankless water heaters are equipped with a special sensor that detects flow of water and activates the heating device that quickly heats the water as it flows through the faucet. 
Here's why Rheem Tankless Water Heaters are so beneficial for the home: 
High energy efficiency: They use 10-20% less energy than tank water heaters

Cost-savings: Though initial purchase costs are high, energy savings and longer equipment life will help you save money in the long run. 

Less storage space required

Durable equipment & longer life expectancy
Choosing a tankless water heater manufactured by Rheem will help you save on money, space, and energy usage compared to tank water heaters.
In addition to repair and installation services, Dallas Plumbing & Air Conditioning also offers water heater maintenance services. These services are recommended at least once a year to ensure the following benefits: 
Prolonged longevity of your water heater

Decreased number of repairs long term

Energy bills savings 

Efficient energy expenditure

Optimal water heating 
During a maintenance check, our technicians will perform essential tasks that will help keep your unit working in optimal condition. Some of these tasks include: 
Test the pressure relief valve to ensure proper pressure release

Check the anode rod to see if it needs replacement due to the build-up of corrosive materials

Flush the tank to prevent sediment build-up

Clean air intake filter (for tankless water heaters)
These steps will serve as prophylactic measures to prevent extensive or needless repairs. They will help you get the most out of your water heater.
24-Hr Emergency Water Heater Services Near Me
Are you in need of a water heater repair or installation? Look no further than Dallas Plumbing & Air Conditioning for the region's best and most qualified services. Call us to schedule your service at 214-305-8811.
See What Our Customers Say About Our Service
Your technician has done an incredible job repairing a major plumbing problem. He is diligent, hard-working, smart, efficient and very professional.
I was very impressed with your employee. Not only did he give us superior service, he checked to see if our air conditioner was running the next day.
By far the best service of any service people I deal with. Being a business owner I appreciate the level of knowledge each of your technicians has. Keep up the great work!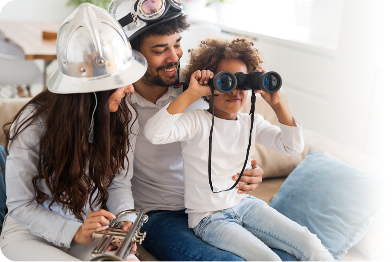 We send special offers that will save you money! Just submit your email below to be added to the list.
You agree to be contacted via electronic means consisting of text, phone calls, and voice mail for special offers, estimates, invoices, and other communications. You may opt out of electronic communications at any time. Thank You!
100% Satisfaction Guaranteed On Our Services
For over 120 years, we've been serving commercial and residential customers in Dallas, Collin, and Tarrant County. Call our experienced plumbing and HVAC technicians.