We always ask our customers for their opinion about the quality of our work and the service they received. We thought you might enjoy reading their hand-written comments, which are displayed with their permission. See the reviews below.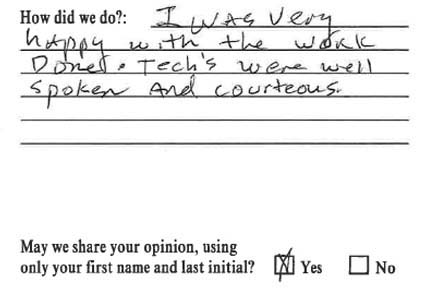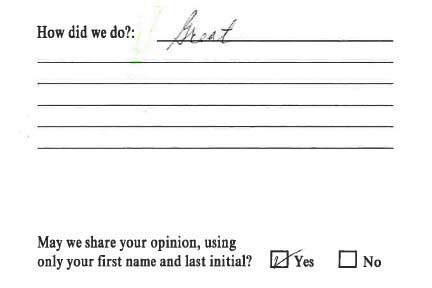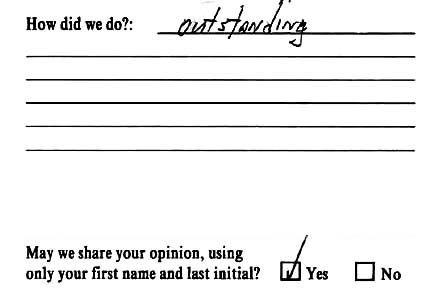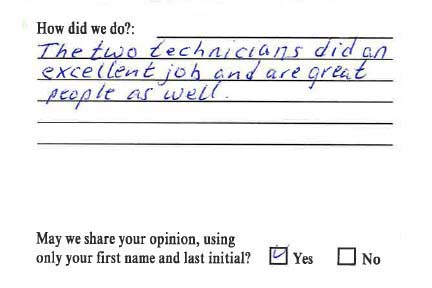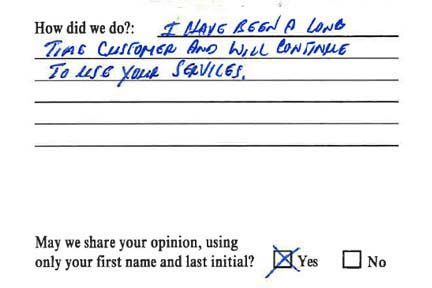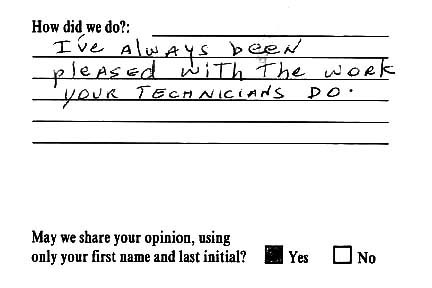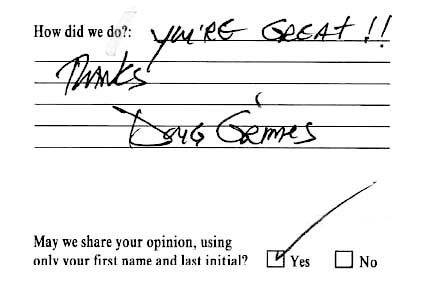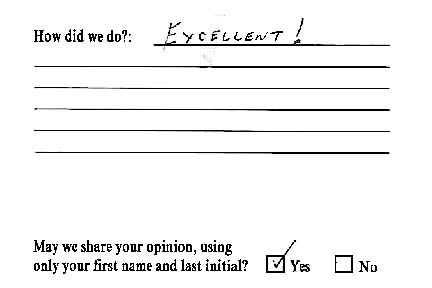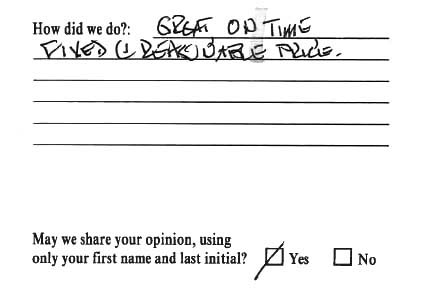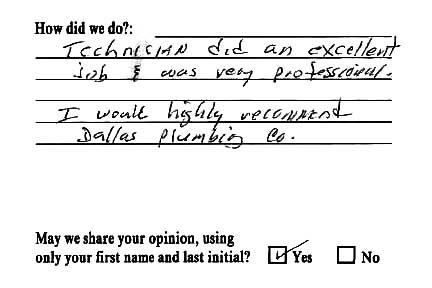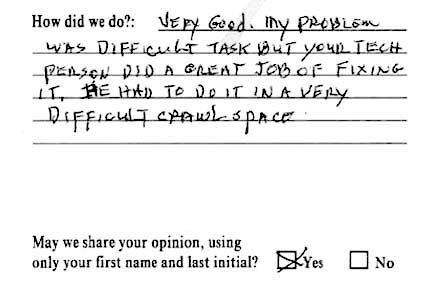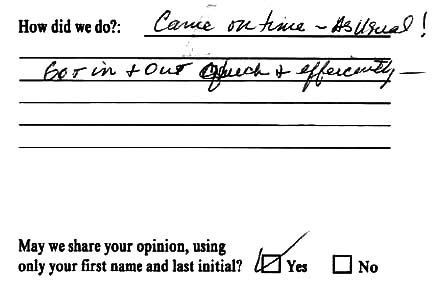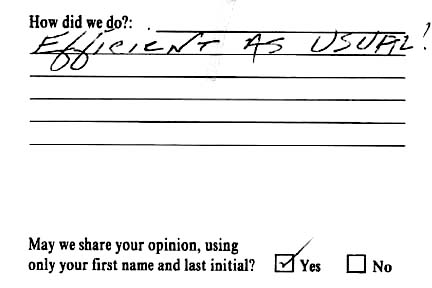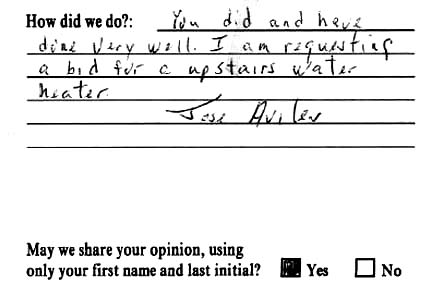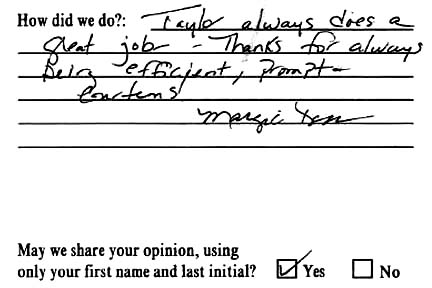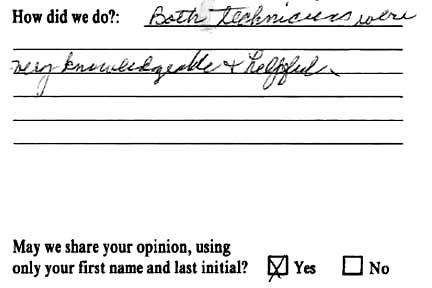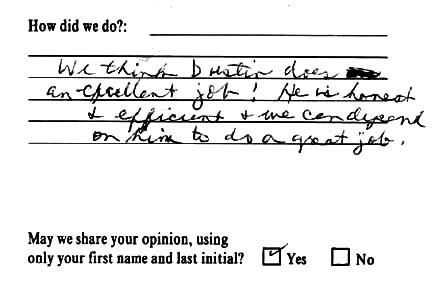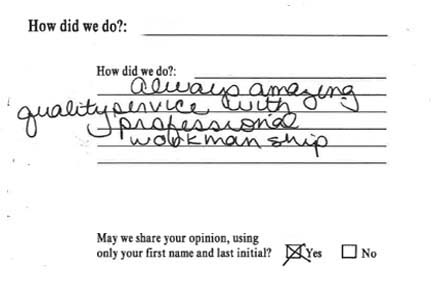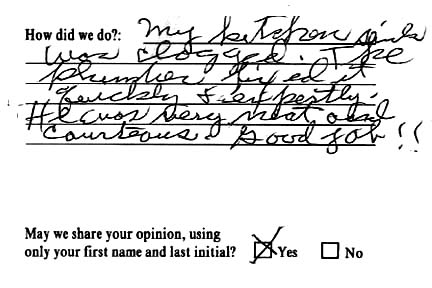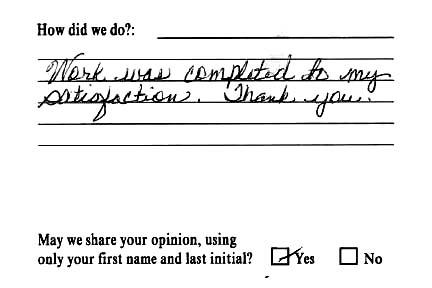 If you would like to add your comments, you have a few choices:
Visit our Facebook page and "Like us", and leave your comment there.
Send an email to dpc_leads@airprosusa.com.
Complete the form on right side and click Submit: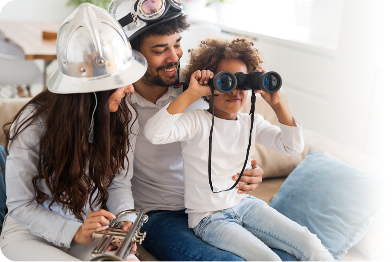 We send special offers that will save you money! Just submit your email below to be added to the list.
You agree to be contacted via electronic means consisting of text, phone calls, and voice mail for special offers, estimates, invoices, and other communications. You may opt out of electronic communications at any time. Thank You!
100% Satisfaction Guaranteed On Our Services
For over 120 years, we've been serving commercial and residential customers in Dallas, Collin, and Tarrant County. Call our experienced plumbing and HVAC technicians.