Plumbing and HVAC Specials
Please present coupon at the time of your service. Offers cannot be combined. Terms and conditions apply.
$250 OR MORE LABOR COST FOR ANY AC, HEAT or PLUMBING SERVICE
If you have not been a Dallas Plumbing & Air Conditioning customer in the last 3 years, we would like to make you a happy customer. This offer applies to labor.
Service repair labor only. May not be combined with other offers.
10% OFF For Seniors, Veterans & First Responders
When you call us to repair a plumbing or hvac issue, you receive 10% off our regular hourly rate. If you call and request a quote or estimate for a new installation or more extensive repair, discounts are already included in the quote, so no additional discounts apply. If you need further information, please give us a call.
HVAC Seasonal Tune-Up Special
$79 on seasonal tune up of AC or gas furnace system. Call Now for details and to schedule your checkup for your home or business. 
Plumbing Pipe Camera Inspection.
$89 Whole Home Plumbing Safety Inspection
Plumbing pipe camera inspection included. Please ask for this offer at time of appointment to reserve a camera.
Plans for Your Heating & Air Conditioning
Starting at $14.95/mo. Receive two maintenance inspections including basic cleaning of system per year.
All APEX members get 15% off services and repairs of system.
$100 OFF ANY TANK WATER HEATER WITH INSTALLATION
$250 OFF ANY TANKLESS WATER HEATER WITH INSTALLATION
We will take $100 off the total cost of a new tank or tankless water heater. Let us provide you with a FREE ESTIMATE to keep you efficiently and safely in hot water. We offer Rheem Tankless Water Heaters and gas or electric tank water heaters in 40 gal. or 50 gal. capacity
A New Service Now Available
FREE DUCT CLEANING ESTIMATE
We'll check your ducts for mold, dust, leaks and other issues that can cause you problems. Make an appontment today.
See What Our Customers Say About Our Service
Your technician has done an incredible job repairing a major plumbing problem. He is diligent, hard-working, smart, efficient and very professional.
I was very impressed with your employee. Not only did he give us superior service, he checked to see if our air conditioner was running the next day.
By far the best service of any service people I deal with. Being a business owner I appreciate the level of knowledge each of your technicians has. Keep up the great work!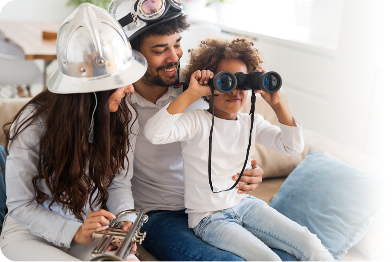 We send special offers that will save you money! Just submit your email below to be added to the list.
You agree to be contacted via electronic means consisting of text, phone calls, and voice mail for special offers, estimates, invoices, and other communications. You may opt out of electronic communications at any time. Thank You!
100% Satisfaction Guaranteed On Our Services
For over 120 years, we've been serving commercial and residential customers in Dallas, Collin, and Tarrant County. Call our experienced plumbing and HVAC technicians.