If your home is equipped with natural gas or propane, then you probably already understand the importance of using professional services for anything related to the gas lines. These services require a high level of expertise that only a licensed technician can provide. We are happy to report that there is no one more qualified for the job than the technicians at Dallas Plumbing & Air Conditioning, a company with a 120-year track record of excellence.
Consumers' Choice for Gas Line Services
For several years in a row now, we are proud to carry the title of EBSCO Research Best Pick Plumbing, Air Conditioning, and Heating company. Our commitment to quality and excellence is evident in this award and our long existence as a home services company. When you call us for gas line services, you can trust to get the following: 
Prompt, professional, and reliable service

24-Hr Emergency Service

Certified and experienced professionals at your service

Fully equipped technicians for all gas line needs

Upfront pricing including: 

No Mileage Charge in our plumbing service area 

FREE Estimates for new installations

Regular rates apply till 8 pm on weekdays and till 4 pm Saturday

Complete Parts & Products Department, including the leading RHEEM Tankless Water Heaters
Installing appliances that are powered by gas fuel requires a high level of training and expertise. Call our technicians today if you need any of the following appliances installed in your home: 
Stoves

Ovens

Dryers

Water heaters

Furnaces
Repairs of gas line leaks often require a very quick turnaround time from the most knowledgeable technicians available. At Dallas Plumbing & Air Conditioning, we operate around the clock to ensure that our customers receive prompt repairs for these very issues.
Gas line inspection is a service that is provided by Dallas Plumbing & Air Conditioning to ensure that the gas line system in a home or building is functioning safely and according to its design. Our technicians will ensure that your gas lines do not have any leaks, are properly ventilating, and are compliant with the local guidelines.
Regular maintenance can help prevent leaks and other issues from occurring by checking the integrity of the gas lines, tightening connections, and cleaning the lines. As professionals who have been in this business for over 100 years, we highly recommend gas line maintenance services at least once a year to ensure that your gas lines are: 
Safe 

Efficiency

Durable & long-lasting

Compliant with local and state ordinances 

Reliable
Contact Dallas Plumbing & Air Conditioning for Quality Gas Line Services
When it comes to gas line services, you cannot afford to go with less than the best technicians to get the job done. Call Dallas Plumbing & Air Conditioning today for the best gas line services in Dallas to ensure that your home is in its safest condition.
See What Our Customers Say About Our Service
Your technician has done an incredible job repairing a major plumbing problem. He is diligent, hard-working, smart, efficient and very professional.
I was very impressed with your employee. Not only did he give us superior service, he checked to see if our air conditioner was running the next day.
By far the best service of any service people I deal with. Being a business owner I appreciate the level of knowledge each of your technicians has. Keep up the great work!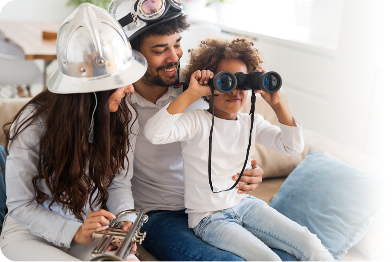 We send special offers that will save you money! Just submit your email below to be added to the list.
You agree to be contacted via electronic means consisting of text, phone calls, and voice mail for special offers, estimates, invoices, and other communications. You may opt out of electronic communications at any time. Thank You!
100% Satisfaction Guaranteed On Our Services
For over 120 years, we've been serving commercial and residential customers in Dallas, Collin, and Tarrant County. Call our experienced plumbing and HVAC technicians.