Dallas Plumbing Indoor Air Quality
Expert Indoor Air Quality Services from Dallas Plumbing
Maintaining good indoor air quality (IAQ) is important for promoting good health and comfort. Because most of us spend a lot of time indoors, ensuring optimal indoor air quality is of the utmost importance. Good air quality means that you and your loved ones get to breathe safe and clean air, avoiding adverse health issues like allergies and asthma. We are proud to offer comprehensive and thorough indoor air quality services for the residents in Dallas and the surrounding regions.
Breathe Easy with Our Professional IAQ Services
When you have Dallas Plumbing on your side, you will find yourself living comfortably and safely, breathing optimal air without worrying about any respiratory problems or other health symptoms. Our IAQ services are comprehensive and thorough, seeing to every aspect of maintaining clean air. 
Air Quality Testing and Analysis
For a limited time, we are offering a FREE air quality analysis of your indoor environment using an innovative, state-of-the-art monitor. You will receive a thorough air quality test as a baseline to see where improvements can be made.
Air Duct Cleaning and Sanitization
The condition of your air ducts plays a significant role in the quality of your indoor air. We offer thorough air duct cleaning and sanitization services that will help maintain a safe environment and an efficient HVAC unit. 
HVAC System Maintenance and Repair 
Indoor air quality is greatly impacted by the maintenance and needed repairs of your HVAC system. Our maintenance and repair services will help ensure proper airflow that is free of debris, excess humidity, and poor odors. 
Air Purifier and Filter Installation
When you choose to install an air purifier and filter in your HVAC system, you will see a great improvement in the quality of your air. These components are helpful in supporting IAQ, allowing everyone inside to stay healthy and safe. 
Currently, we are proud to offer the following air purifiers for FREE with any heating or air conditioning system installation: 
Aprilaire Whole House Filter 

Carrier Infinity Air Purifier
Most Common Indoor Air Pollutants We Remove
Our air quality analysis is very thorough and is able to pick up on many common pollutants such as: 

Mold

Mildew

Bacteria

Household cleaning agents

Carbon monoxide

Tobacco smoke

Organic chemicals

Pollen

Dust 

Pesticides

Herbicides

Carbon dioxide

Formaldehyde

Smoke

Mites

Pet dander

Asbestos
Where Do Indoor Air Pollutants Come From?
Indoor air pollutants come from a variety of sources such as the examples listed below. The good news is that with Dallas Plumbing, none of these pollutants are too challenging to remove. Our testing and cleaning methods are proven to provide a restorative solution for your indoor air quality, allowing you to breathe better air. 
Building materials

Cleaning products

Combustion appliances

Tobacco smoke

Outdoor source

Pets

Moisture and mold
Enhance Your Indoor Air Quality with Dallas Plumbing!
Are you tired of muggy, dusty, or stuffy air at home? Contact Dallas Plumbing today to learn about the indoor air quality of your home and what you can do to improve it.
See What Our Customers Say About Our Service
Your technician has done an incredible job repairing a major plumbing problem. He is diligent, hard-working, smart, efficient and very professional.
I was very impressed with your employee. Not only did he give us superior service, he checked to see if our air conditioner was running the next day.
By far the best service of any service people I deal with. Being a business owner I appreciate the level of knowledge each of your technicians has. Keep up the great work!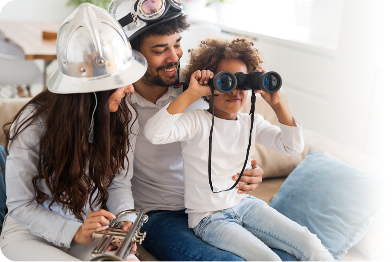 We send special offers that will save you money! Just submit your email below to be added to the list.
You agree to be contacted via electronic means consisting of text, phone calls, and voice mail for special offers, estimates, invoices, and other communications. You may opt out of electronic communications at any time. Thank You!
100% Satisfaction Guaranteed On Our Services
For over 120 years, we've been serving commercial and residential customers in Dallas, Collin, and Tarrant County. Call our experienced plumbing and HVAC technicians.