Heating System Installation
Top Quality Heating Installations in Dallas and Beyond
When winter arrives in Dallas, it gets pretty chilly and we all tend to rush inside to crank up the heat. But in order for quality comfort to be delivered on a chilly day, your heating system must be installed by professionals who can guarantee the reliability and efficiency of your unit. Look no further than Dallas Plumbing & Air Conditioning for the best heating installation services in the region.
Why Is Dallas Plumbing & Air Conditioning the Best for Heating Installations?
For several years in a row, Dallas Plumbing & Air Conditioning has been voted as the EBSCO Research Best Pick Plumbing, Air Conditioning, and Heating company. This award speaks volumes about our distinctions and commitment to excellence as we see to the heating needs of our customers. With our heating installation technicians, you are will get the following benefits of our services every time:
Prompt, professional, and reliable service

24-Hr Emergency Service

Certified and experienced professionals at your service

Fully equipped technicians for all gas line needs

Upfront pricing including: 

No Mileage Charge in our plumbing service area 

FREE Estimates for new installations

Regular rates apply till 8 pm on weekdays and till 4 pm Saturday

Complete Parts & Products Department, including the leading RHEEM Tankless Water Heaters
We Specialize in All Heating Systems
Few heating installation technicians are able to provide flawless services for all heating systems on the market. But with 120 years in business, Dallas Plumbing & Air Conditioning has mastered the installation techniques for all heating systems. 
Forced Air Heating
Using ducts and vents, forced air heating systems distribute the heated air throughout the home or building using a furnace
Radiant Heating
Electric heating elements or hot water pipes are typically used in radiant heating systems to heat a room's floor, walls, or ceiling. Radiating heat from the heated surfaces warms everyone in the room, providing a comfortable and even temperature.
Geothermal Heating
Geothermal heating utilizes the natural heat of the earth to warm a building or home. Typically, geothermal systems circulate water or refrigerant through underground pipes. Using the heat pump, the heated solution is compressed and transferred to the heating system of the building for use as a heating source.
Boiler Systems
It is most common to use boiler heating systems for heating. A hot water or steam-based central heating system distributes heat throughout a building using hot water or steam.
Tips for Choosing the Right Heating System
With so many heating systems on the market, how do you choose the right one? The heating installation technicians at Dallas Plumbing & Air Conditioning will walk you through choosing a system that is just right for your home based on the following factors. 
Types of Fuel 
There are various types of fuel available in various points of the country. In Dallas, the most common type of fuel is natural gas. Therefore, you will most likely be choosing the heating system that is most compatible with natural gas. 
Climate 
The climate in Dallas is very hot in the summer but bone-chilling cold in the winter. To accommodate cold temperatures, people are more likely to choose a furnace as it is efficient and consistent in heating. However, heat pumps are now on the rise, as well as boilers and electric furnaces. 
Budget 
What is your short-term and long-term budget? The answer to this question will determine which heating system you will choose. At Dallas Plumbing & Air Conditioning we will help you choose a heating system that is scaled for your needs and financial goals. 
Professional Advice
Finally, the most important factor is seeking professional advice for your heating installation. After all, installation technicians are licensed and skilled in this area. They will help advise you on the choice you should make, helping you make a well-informed and educated decision.
Upgrade Your Comfort: Get First-Class Heating Installations in Dallas, TX!
Are you in need of a heating installation in your home? Contact Dallas Plumbing & Air Conditioning today to learn about your options and how to get started in elevating your comfort.
See What Our Customers Say About Our Service
Your technician has done an incredible job repairing a major plumbing problem. He is diligent, hard-working, smart, efficient and very professional.
I was very impressed with your employee. Not only did he give us superior service, he checked to see if our air conditioner was running the next day.
By far the best service of any service people I deal with. Being a business owner I appreciate the level of knowledge each of your technicians has. Keep up the great work!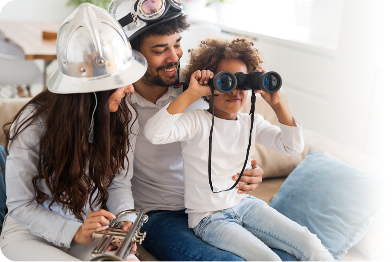 We send special offers that will save you money! Just submit your email below to be added to the list.
You agree to be contacted via electronic means consisting of text, phone calls, and voice mail for special offers, estimates, invoices, and other communications. You may opt out of electronic communications at any time. Thank You!
100% Satisfaction Guaranteed On Our Services
For over 120 years, we've been serving commercial and residential customers in Dallas, Collin, and Tarrant County. Call our experienced plumbing and HVAC technicians.