Dallas Plumbing offers financing with approved credit through Wells Fargo Bank, N.A., an equal housing lender, for the pzipurchase and installation of your Carrier Equipment. Choose from a variety of terms, including:
No interest if paid in full within 6, 12, or 18 months with regular monthly payments
Interest will be charged to your account from the purchase date if the purchase balance is not paid in full within the promotional period.*
or
Special Rate of 0% APR with 24, 36, 48 or 60 equal monthly payments**
**The Carrier credit card is issued by Wells Fargo Bank, N.A., an Equal Housing Lender. Special terms apply to qualifying purchases charged with approved credit. The special terms APR will continue to apply until all qualifying purchases are paid in full. The monthly payment for this purchase will be the amount that will pay for the purchase in full in equal payments during the promotional (special terms) period. The APR for Purchases will apply to certain fees such as a late payment fee or if you use the card for other transactions. For new accounts, the APR for Purchases is 28.99%. If you are charged interest in any billing cycle, the minimum interest charge will be $1.00. This information is accurate as of 04/01/2020 and is subject to change. For current information, call us at 1-800-431-5921.
Apply for Carrier credit here.
The Wells Fargo® Home Projects Credit Card
For All Your Non-Carrier AC and Heat Equipment and Plumbing Projects
Dallas Plumbing has teamed up with Wells Fargo to offer the Wells Fargo Home Projects credit card, which is issued with approved credit by Wells Fargo Bank, N.A. an Equal Housing Lender. This is a convenient payment method for your plumbing needs, as well as non-Carrier HVAC equipment. Choose from a variety of promotional financing options to fit your budget.
See What Our Customers Say About Our Service
Your technician has done an incredible job repairing a major plumbing problem. He is diligent, hard-working, smart, efficient and very professional.
I was very impressed with your employee. Not only did he give us superior service, he checked to see if our air conditioner was running the next day.
By far the best service of any service people I deal with. Being a business owner I appreciate the level of knowledge each of your technicians has. Keep up the great work!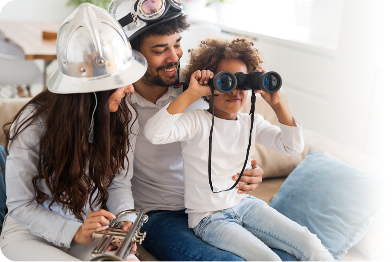 We send special offers that will save you money! Just submit your email below to be added to the list.
You agree to be contacted via electronic means consisting of text, phone calls, and voice mail for special offers, estimates, invoices, and other communications. You may opt out of electronic communications at any time. Thank You!
100% Satisfaction Guaranteed On Our Services
For over 120 years, we've been serving commercial and residential customers in Dallas, Collin, and Tarrant County. Call our experienced plumbing and HVAC technicians.