Air Conditioning Replacement and Installation
Some areas get to enjoy all four seasons of winter, spring, summer, and fall. Others, on the other hand, experience only two seasons. Whenever the summer season starts, households and businesses alike automatically turn to their one-stop cooling machine – the air conditioner (AC). AC use is widespread throughout the country, especially during the summer season. In certain areas, during those summer days when an AC is being used more frequently to combat the heat, chances are that the unit will wear away and break down faster to a point beyond repair, thereby needing an AC replacement.

There are many possible reasons for an AC unit to break down, such as frequent usage, normal device damage, and other wear and tear processes. Expensive requirements for repair services can be avoided by conducting a periodic maintenance of the AC unit, ensuring that its parts are regularly cleaned and maintained. Some AC problems can be repaired right away, using basic knowledge and do-it-yourself techniques. However, if the AC unit has already been of service for many years, and it appears to have not been maintained very well, it might be best to have an AC replacement. A lot of the newer models have more sophisticated features that allow for energy savings and a more economical usage. This translates to cheaper electricity bills even if the AC unit is used for excessive periods.

To avoid a frequent AC replacement, it is best to take utmost care of the AC unit. This will ensure that your system is running at peak performance and aid in prolonging the life of the unit. If you are in the market for a new unit or system, do some research ahead of time to decide what you need for the area you want to cool. Being proactive goes a long way in preparation for the time when your system breaks down or you need AC replacement.
See What Our Customers Say About Our Service
Your technician has done an incredible job repairing a major plumbing problem. He is diligent, hard-working, smart, efficient and very professional.
I was very impressed with your employee. Not only did he give us superior service, he checked to see if our air conditioner was running the next day.
By far the best service of any service people I deal with. Being a business owner I appreciate the level of knowledge each of your technicians has. Keep up the great work!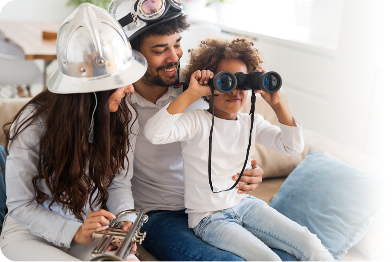 We send special offers that will save you money! Just submit your email below to be added to the list.
You agree to be contacted via electronic means consisting of text, phone calls, and voice mail for special offers, estimates, invoices, and other communications. You may opt out of electronic communications at any time. Thank You!
100% Satisfaction Guaranteed On Our Services
For over 120 years, we've been serving commercial and residential customers in Dallas, Collin, and Tarrant County. Call our experienced plumbing and HVAC technicians.