There is one reason why almost everyone wants to hire Dallas Plumbing & Air Conditioning – the quality of services that they get cannot be matched by any other contractors. Indeed, it is good to invest in high quality services considering the fact that it is the only way you can be assured of the best results. If you look at some of the services offered by other companies, you easily will realize that there is a big difference in quality. On one side, there are those that are extremely good while on the other, there are services that are not worth your time. Why Choose Dallas Plumbing & Air Conditioning for plumbing in Dallas?
 How the company invests in quality
When it comes to the maintenance of the plumbing system, one thing that you will like from this company is the way that they thoroughly check every aspect of it to ensure that it is functioning well. This is not the kind of company that will fix a few things here and there and then ask for payments when they know that they have not done anything worth it. In fact, you might have noticed that there are companies that only stop the problem temporarily when they should be doing bit permanently.
In order to achieve this, Dallas Plumbing & Air Conditioning only uses high quality tools. The company understands too well that every customer has their high expectations when it comes to this project and that in order to meet these expectations, only the best tools are needed. You should visit them to see how they regularly upgrade their plumbing equipment based on the ever changing needs of the clients. In addition to that, they use technology in order to detect the faults faster and to fix them without inconveniencing you or anyone else who depends on the plumbing system.
When there are parts of the plumbing system which needs to be changed, the company will only use high quality spare parts. Whether they are pipes, sinks, sewer lines or any others, you can be sure that the replacements will be well functioning. Other companies will replace your high quality pipes with poor quality ones. This means that in the end, you will be faced with even bigger problems when the company was supposed to help you overcome this. This is one of the reasons why leading experts often ask their clients to be very careful with the companies that they choose for plumbing.
We Find Faults in Leaky Pipes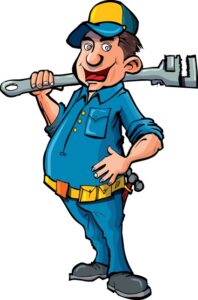 If you talk to any experienced plumber, they will tell you that one of the most challenging things about the whole process is checking pipes that have faults. This is even harder when the pipes are underground or covered with other building materials. It might take forever to find out where the fault is unless there is some technology utilized. With the video technology that Dallas Plumbing & Air Conditioning utilizes, you can be sure that it will not take long before such faults are fixed. It is one of the things that make them the fastest company especially when it comes to large plumbing projects.
What is even more is that the company also invests in the best practices. They know that in as much as they are in this business for prosperity, there are ethics that need to be observed. You will be pleased with the way their contractors conduct themselves with high dignity throughout the whole project. As a result of this, they do not just offer high quality services but the ones that you will be satisfied with. You definitely want a company that understand the needs of their clients and which works so hard to ensure that the client is satisfied.
 Invest in a Quality Dallas Plumber Here
The investment in high quality plumbing services from Dallas Plumbing & Air Conditioning is also manifest in the way they are always ready to offer their advice with regard to the alternatives that could work better. Sometimes, you might just find out that the kinds of projects that you wanted to carry out are not the ones that are most appropriate. Since these are qualified professionals, they will not just let you do anything without offering their advice. They will tell you when you have to replace an entire pipe or when you should just repair the existing one. This increases your chances of finding the best results out of the whole project.
 How You Benefit From A Quality Plumbing Company?
The joy of knowing that your plumbing system is functioning effectively is enough to make you a happy person. Whether it is a residential or commercial establishment, there is no doubt that you will want to avoid the problems that come with poor plumbing. For instance, a blocked sewer line or a burst water pipe can cause a lot of inconvenience. If you go for companies that offer poor quality, the only thing that can be expected is that the problem will be even bigger and you will not have peace.
In addition to that, using high quality plumbing materials will make it to last longer. Everyone likes it when they know that they can now focus on other important thing other than calling a plumber to fix one thing or another. This also helps you to save a significant amount of money especially with the economic constraints that many people are faced with. Yu need to know that there is no way a pipe, sink or even faucets can last for long if it is not made of high quality materials that can withstand the harsh conditions under which they are going to be used. You have no option but to look for a plumbing company that can assure of this.
 Cost of Dallas Plumbing & Air Conditioning Services?
If you are wondering about the costs of hiring Dallas Plumbing & Air Conditioning, you might be happy to find out that even with the high quality services that they offer, they still are affordable. This is one of the things that have endeared them to their clients and partners for the many years that they have been offering these services in Dallas.