Heating, Air Conditioning & Plumbing Deals for You
Your Best Heating and Air Conditioning Preventive Maintenance Value...
OUR 15-POINT FALL/WINTER
HEATING CHECKUP
for a limited time
Our Fall/Winter heating maintenance checkup is designed to help save you money and keep you comfortable during the cold season.
ANY SERVICES AND PRODUCTS*
*Maximum $250 discount. Not valid for other discounted offers.
(Call now. Website offers be cancelled at any time without notice.)
Free Estimates For New Equipment
Cash Back Plus Free REMO HEPA In-duct Air Purifier
with the purchase of a new high-efficiency Carrier air conditioning and heating system for your home.
NEW CUSTOMERS- $20 OFF ANY SERVICE CALL
We will take $20 off your first air conditioning or plumbing service bill if you are a new Dallas Plumbing & Air Conditioning customer*.
Offer also includes Emergency Service.
*You qualify if you have not used our services within the last 3 years.
$100 OFF ANY TANK WATER HEATER with INSTALLATION
$200 OFF ANY TANKLESS WATER HEATER with INSTALLATION
We will take $100 (tank heater) or $200 (tankless heater) off the total cost of a new water heater, including installation. Let us provide you with a FREE ESTIMATE to keep you efficiently and safely in hot water. We offer Rheem Tankless Water Heaters and gas or electric tank water heaters in 40 gal. or 50 gal. capacity
Double $50 Referral Rewards
Send us a new customer and you BOTH receive $50 in services or products
Just tell a friend or family member, who has not been a Dallas Plumbing & Air Conditioning customer within the last 3 years, about us. If they use any of our services, we will give you BOTH $50 in services or products the next time you choose Dallas Plumbing & Air Conditioning.
Send us a new customer and you BOTH receive $50 in services or products
If you are a new air conditioning, heating or plumbing customer, or if you have not used our services in more than 3 years, here's a chance for you to save a little extra, just for using any of our services or purchasing any product we sell that is valued at $100 or more. Just give us a call at 214-740-6152 and let us know what you need. Provide us with the Promotional Code shown here and we'll apply your savings to your charges.
With the lower energy cost, your new system could pay for itself in 3-5 years.
Click on the image to the right to access our energy savings calculator now. See for yourself what you might save…
Special financing available, too!
Expert Air Conditioning Repair 100% Satisfaction Guaranteed.
If it can be fixed, we'll do it right. If it can't be fixed, we'll give you a free estimate on a new Carrier system, including labor, and waive any repair or diagnostic charges.
There is NO TRAVEL CHARGE if you are located in one of over 150 zip codes we serve in the Dallas and Fort Worth area. Here's the list
We service any make or model and our work is warranteed for 30 days. We'll troubleshoot your system, identify the problem and let you know your costs before we start.
Some companies will "fix" things that don't need fixing. Not Dallas Plumbing & Air Conditioning air conditioning technicians. Our goal is gaining a loyal customer who is pleased with our work and will tell their friends and family about us.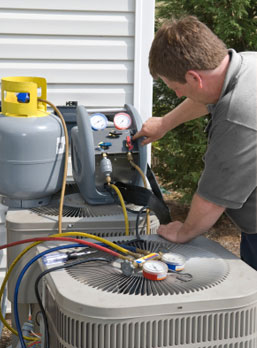 More than Dallas, more than plumbing...
Since 1953, we have sold, installed, maintained and repaired 1000s of air conditioning systems across the Dallas area.
With a name like Dallas Plumbing & Air Conditioning, you may not think of us as air conditioning and heating experts, too. Fact is, in addition to our award-winning plumbing service since 1903, we are also one of the top licensed commercial and residential Heating, Ventilations and Air Conditioning Contractors in Dallas.

That simply means we know air conditioning and heating and we do it right. Our goal is to earn your trust and keep you as a valued customer from now on.

Let us provide a free estimate on any new equipment you are planning to purchase. If your system needs cleaning or repairing, we can service all makes and models.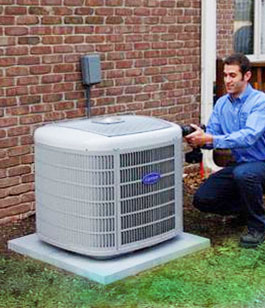 See What Our Customers Say About Our Service
Your technician has done an incredible job repairing a major plumbing problem. He is diligent, hard-working, smart, efficient and very professional.
I was very impressed with your employee. Not only did he give us superior service, he checked to see if our air conditioner was running the next day.
By far the best service of any service people I deal with. Being a business owner I appreciate the level of knowledge each of your technicians has. Keep up the great work!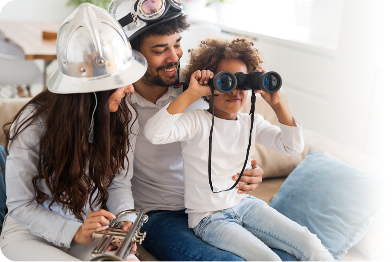 We send special offers that will save you money! Just submit your email below to be added to the list.
You agree to be contacted via electronic means consisting of text, phone calls, and voice mail for special offers, estimates, invoices, and other communications. You may opt out of electronic communications at any time. Thank You!
100% Satisfaction Guaranteed On Our Services
For over 120 years, we've been serving commercial and residential customers in Dallas, Collin, and Tarrant County. Call our experienced plumbing and HVAC technicians.