Expert Heating, AC, and Plumbing Services in Frisco, TX: Your One-Stop Solution
The wonderful Trails of Frisco Golf Club are lined with picturesque scenery and greenery that stretches as far as you can see, showing off one of the glorious spots of Texas. Frisco is also known for all the first-class services that its many residents enjoy, the best being Dallas Plumbing & Air Conditioning, Heating, and Air Conditioning services. With a stellar reputation of 120+ years, our company is prepared to serve all of Frisco and ensure that our fellow neighbors live as comfortably as possible in their homes.
Furnaces and other heating units are very costly and are a high-dollar investment for the home. As a result, only the experts are qualified to provide a quality installation. Our technicians will walk you through every step of the process, making it a seamless task from start to finish. Because of their high skill and expertise, your furnace will last you for many years and decades
The key to a long-lasting heating system is regular tune-ups that ensure that the unit is clean and all its parts are lubricated and in proper alignment. A regular tune-up prevents expensive repairs, promoting a reliable and efficient heating system.
Air Conditioning Services
Whether you are out at the Plantation Golf Club or the National Videogame Museum, the hot summer heat of Frisco will eventually get to you. When it's hot, the last thing you want is your air conditioning to break. However, if that should happen, you can rely on Dallas Plumbing & Air Conditioning and Air Conditioning technicians to provide a prompt ac repair. Our techs are the most experienced in the area and will help restore the comfort of your home in no time.
Like furnaces, air conditioning systems also cost a pretty penny and must be installed by professionals who have the best training and equipment. Look no further than our installation technicians who will do the heavy lifting for you and carry out the installation with ease.
Perhaps it's time to replace your AC, and if that is the case for you, you'll need the region's top experts on hand. Common signs of an old AC that needs to be replaced include:
Its age: 10-15 years old

Increasingly high energy bills

Poor indoor air quality

Frequent repairs

Poor performance & efficiency
If you want to maximize the use of your AC, there is no other way to go about it than keeping up with its maintenance. Let our technicians come through and make the necessary adjustments and cleaning to keep your AC working reliably and with the least amount of repairs.
When you have a slab leak, it is important to detect its source and have it repaired as soon as possible. Our technicians will use the latest technology to quickly pinpoint the source of the leak and provide a repair that will stop it once and for all.
Got clogged drains? Never fear, because Dallas Plumbing & Air Conditioning is here! Our plumbers will help resolve the clogged drains effortlessly, using our screening and cleaning technologies.
New Construction Installation
If you are working on constructing a new home, you will need plumbing installed, and there's nobody better for the job than our plumbers. With our help, your plumbing and your new home will be as beautiful as those fairytale-like homes at the Villages of Stonelake Estates.
Whether it's the middle of the night or during a thunderstorm, Dallas Plumbing & Air Conditioning is available around the clock to provide emergency plumbing services. There is never a good time to have a burst pipe or a sewer leak, but with our plumbers, you will see a quick resolution to whatever plumbing challenge you face.
Call Dallas Plumbing & Air Conditioning Today
See What Our Customers Say About Our Service
Your technician has done an incredible job repairing a major plumbing problem. He is diligent, hard-working, smart, efficient and very professional.
I was very impressed with your employee. Not only did he give us superior service, he checked to see if our air conditioner was running the next day.
By far the best service of any service people I deal with. Being a business owner I appreciate the level of knowledge each of your technicians has. Keep up the great work!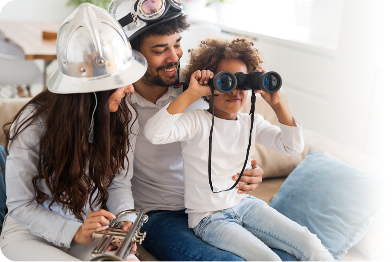 We send special offers that will save you money! Just submit your email below to be added to the list.
You agree to be contacted via electronic means consisting of text, phone calls, and voice mail for special offers, estimates, invoices, and other communications. You may opt out of electronic communications at any time. Thank You!
100% Satisfaction Guaranteed On Our Services
For over 120 years, we've been serving commercial and residential customers in Dallas, Collin, and Tarrant County. Call our experienced plumbing and HVAC technicians.