Trust Dallas Plumbing & Air Conditioning for Top-of-the-Line Heating, Plumbing, and AC Services in Allen, TX
For uninterrupted comfort in your home throughout the year, contact highly skilled home service technicians who can assist you with heating, plumbing, and AC issues. In the Allen area, those skilled technicians can be found at Dallas Plumbing & Air Conditioning. Contact us for any of the services listed below.
Whether you want to ensure that your heater is ready to serve you for the upcoming winter season or you have a heating issue that needs to be fixed, Dallas Plumbing & Air Conditioning is the place to call. Our techs are some of the most skilled experts in Allen, TX. With their help, your home will be as cozy as the homes around Watters Creek Village.
Installations and Replacements
Heating units are high-dollar investments that require expert installations to ensure the safety and quality of their operation. Give us a call today to get in touch with seasoned technicians who will facilitate the best installation possible in your home.
If you want your plumbing issues restored to promote a smooth operating system, allow the experts at Dallas Plumbing & Air Conditioning to handle the repairs. Our plumbers are the best in the business and will ensure a good flow in your plumbing, much like a blissful day at The Golf Club at Twin Creeks.
Like everything else, fixtures eventually require replacement or even installation in new areas. If that is the case for you, there is nobody better for the job than the plumbers at Dallas Plumbing & Air Conditioning. Our fine-tuned expertise and top-of-the-line brands we work with will meet all of your plumbing installation needs.
Prompt Repairs & Preventative Maintenance
Air conditioning units require the hand of an expert for all AC repairs and maintenance needs. As the oldest company in the business, you can trust Dallas Plumbing & Air Conditioning for high quality services.
AC Installations & Replacements
When installing an AC unit, only the finest experts qualify to do the job right the first time. Look no further than our team to ensure a quality AC installation that ensures the following standards:
Safety

State regulations and building codes

Quality and reliability

Efficiency
Call Dallas Plumbing & Air Conditioning Today
Are you in need of help with maintaining and enhancing the comfort of your home? Look no further than Dallas Plumbing & Air Conditioning for our heating, air conditioning, and plumbing expertise.
See What Our Customers Say About Our Service
Your technician has done an incredible job repairing a major plumbing problem. He is diligent, hard-working, smart, efficient and very professional.
I was very impressed with your employee. Not only did he give us superior service, he checked to see if our air conditioner was running the next day.
By far the best service of any service people I deal with. Being a business owner I appreciate the level of knowledge each of your technicians has. Keep up the great work!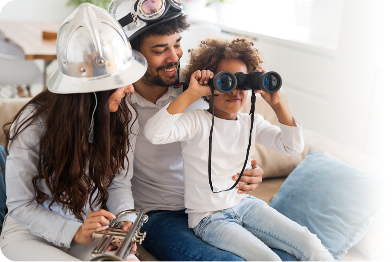 We send special offers that will save you money! Just submit your email below to be added to the list.
You agree to be contacted via electronic means consisting of text, phone calls, and voice mail for special offers, estimates, invoices, and other communications. You may opt out of electronic communications at any time. Thank You!
100% Satisfaction Guaranteed On Our Services
For over 120 years, we've been serving commercial and residential customers in Dallas, Collin, and Tarrant County. Call our experienced plumbing and HVAC technicians.