Burst Pipes Can Be an Expensive Mess to Clean Up and Easy to Avoid
When outside temperatures hit 32 degrees Fahrenheit or below, you want to check and protect all the water pipes in your house. Take nothing for granted. Twenty degrees Fahrenheit is known as the red-alert level when water in pipes can freeze, create pressure and burst its metal or plastic.
If your area is expecting a freeze, use this checklist to help warm your pipes and protect your pocketbook.
Drip your indoor faucets.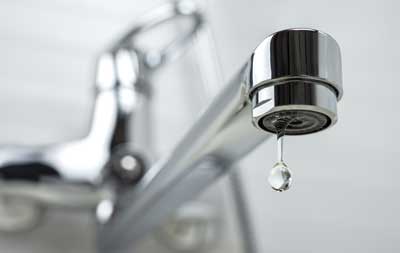 "Drip" means you turn faucets on just enough to stay on, given that pipes can freeze overnight. Even at a trickle, the moving water helps prevent pipe problems.
Note that pipes don't always burst when they are freezing or frozen. Damage can come in the pressure caused as thawed water begins again to rush through the pipe.
Open the cabinet doors under your sink.
While you stand at the kitchen or bathroom sink to set a controlled drip, reach down and open the doors below. For pipes near an outside wall, this is especially important. As much as possible, invite room-temperature air to flow in and around your pipes.
Safeguard the hose bibs exposed to the outside.
A hose bib is the outdoor water tap on the outside of your home. Locate your hose bib, disconnect any hoses from it, and shut off or drain the water from the faucet. Drain the water from the hose. Inside your home or crawl space, turn off any valve that supplies water just to the outdoor faucets. As with the kitchen and bathroom faucets, turn the handles of the hose bib to drip, and place insulating covers over them.
Long term, consider a frost-resistant outdoor spigot.
Open all your heat registers.
As you learned early in your science class, hot air rises and cold air falls. When you open the lower registers and close the top ones, you invite the hot air to stay and the cold air to go. Cold air is heavier and flows down to the lower register.
Cover your exposed pipes.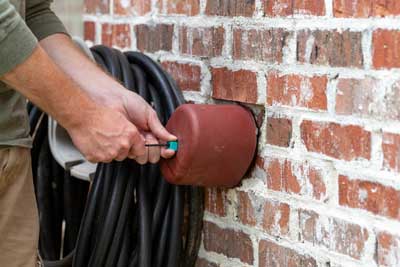 Every exposed pipe in winter is trouble waiting to happen. Insulate your outside pipes with pipe wrap or foam pipe sleeves available at most hardware stores. Insulate the gaps where pipes enter the walls.
Use calk or canned spray foam to cover outdoor pipes and seal the spaces where they go through walls. While you're at it, check for exposed piping in un-insulated spaces such as a crawlspace, attic, outside walls, etc. For larger holes, use a rubber gasket.
Turn on the heat in unoccupied units.  
The enemy is cold. Even in currently unused units, rooms or bathrooms, make sure the heat is high enough to resist freezing.