Starting at $695 Installed Get Hot Water Instantly and Save Up To $200* or More Per Year in Wasted Water with the Built-in Timer.
The Grundfos Comfort System Hot Water Circulator is a one-pump, one-valve combo that's typically installed in one hour-without the need to install a return line to the water heater, or an additional electrical connection outside the location of the water heater.
The unit begins working when the timer-activated pump at the hot water tank pushes hot water toward a valve beneath the furthest fixture in the house. The valve connects the hot and cold water supply lines.
As long as the water in the hot line remains cold, the valve stays open and the cold water is sent back to the heater through the cold water line. Hot water stands ready to come out when the tap is turned on. No need for electric service under the sink-a common requirement for other recirculation systems.
*Your actual savings will depend on your current average water usage before installing a circulator, and the number of hours per day the circulator runs.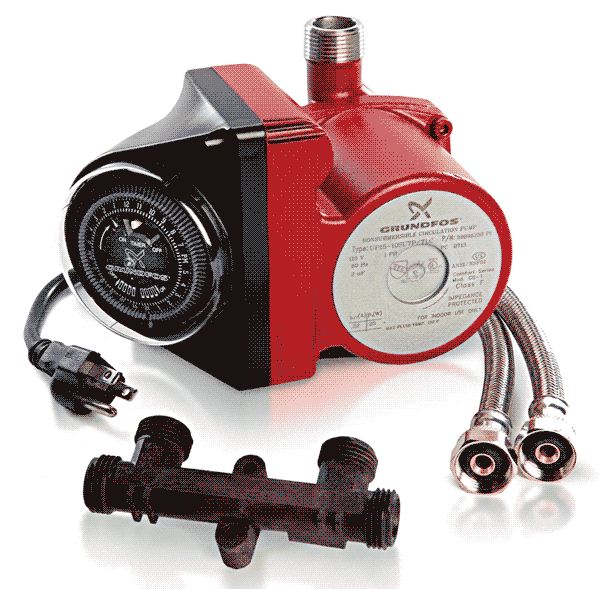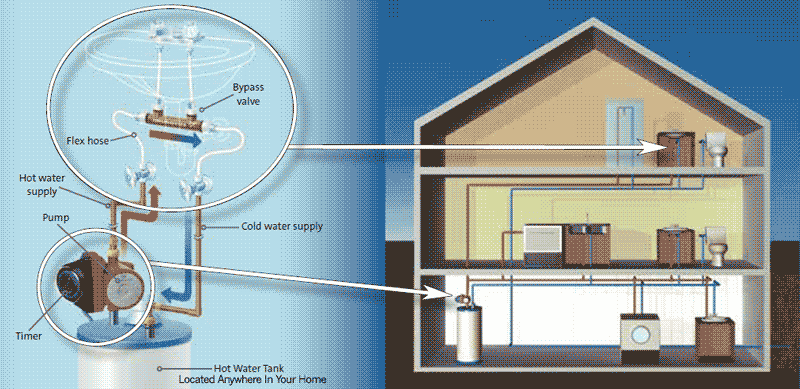 -NEW CUSTOMERS-
$25 OFF
LABOR COST UP TO $250
$50 OFF
LABOR COST OVER $250
FOR ANY AC, HEAT or PLUMBING SERVICE
If you have not been a Dallas Plumbing & Air Conditioning customer in the last 3 years, we would like to make you a happy customer. This offer applies to labor.
Call 214-305-8811 for more details.
PROMO CODE: W416HP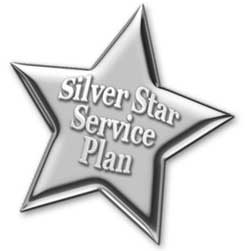 Silver Star Service Maintenance Plans
You receive two Inspections & two cleanings per year on your air conditioning and heating system, for the low cost of about $12 a month…fot $145 per year. Additional systems at the same location, are $95 each. Click here for details…
Air Conditioning, Water Heaters, Heat Pumps, and more. Let us give you a quote you can count on…
Heating Services-No Travel Charge*
Did you know we are the oldest and largest heating and air conditioning company in the Dallas area? In our case, the name doesn't say it all, because Dallas Plumbing & Air Conditioning is more than Dallas and more than plumbing.
We service all makes and models of furnaces and heating systems
Factory Authorized Carrier Dealer
24 hour emergency heating and air conditioning service
Free estimates for new equipment
Licensed Furnace, Heating repair service
Licensed gas line installation and repair
Safety and carbon monoxide checking
Licensed Residential and Commercial Heating and Air Conditioning
Residential and Commercial New Construction department
Carrier High-effiency Heating and Air Conditioning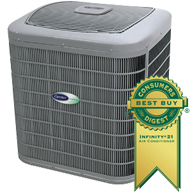 For maximum comfort and energy savings, you can't beat Carrier Infinity air conditioning systems.
Ultra Efficient Air Conditioner Built for Total Home Comfort, the Infinity Series central air conditioner is engineered to be the best, with highest Carrier SEER rating (up to 21). When combined with the advanced Infinity System, it is Carrier's most energy-efficient heating and cooling system, based on stringent ARI cost standards.
If your AC system is 12 years old or older, you can save up to 40% or more on your cooling bill with the Carrier Infinity high-efficiency system. Plus, you get FREE parts for 10 years* on qualifying Carrier high-efficiency systems.
Dallas Plumbing & Air Conditioning has been one of the leading Carrier dealers in North Texas for over 40 years. The Carrier Puron® AC systems and Carrier furnaces are the most efficient and advanced systems in the world.
See What Our Customers Say About Our Service
Your technician has done an incredible job repairing a major plumbing problem. He is diligent, hard-working, smart, efficient and very professional.
I was very impressed with your employee. Not only did he give us superior service, he checked to see if our air conditioner was running the next day.
By far the best service of any service people I deal with. Being a business owner I appreciate the level of knowledge each of your technicians has. Keep up the great work!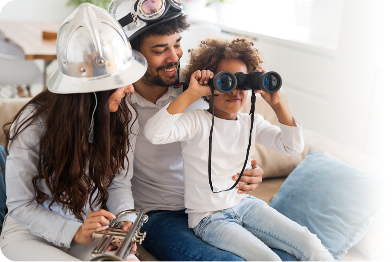 We send special offers that will save you money! Just submit your email below to be added to the list.
You agree to be contacted via electronic means consisting of text, phone calls, and voice mail for special offers, estimates, invoices, and other communications. You may opt out of electronic communications at any time. Thank You!
100% Satisfaction Guaranteed On Our Services
For over 120 years, we've been serving commercial and residential customers in Dallas, Collin, and Tarrant County. Call our experienced plumbing and HVAC technicians.