Top Rated Boiler System Repair Service in Dallas, TX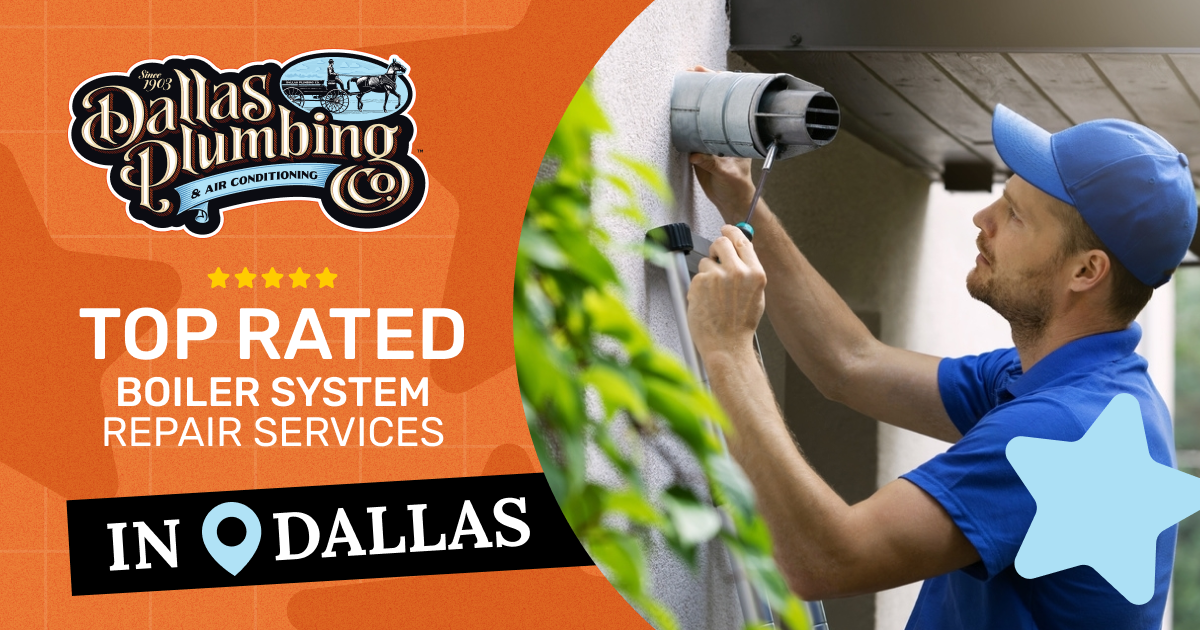 A hot water boiler unit is essential for keeping hot water flowing through the home, keeping it comfortable, safe, and sanitary. When you sense that there is an issue with your water heating correctly or there is another concerning issue with your boiler system, you can trust Dallas Plumbing to come through with the best service in the region. With our 120 years in business, we know exactly what to do to ensure that your home always has hot water.
WHY CHOOSE OUR HOT BOILER REPAIR SERVICES
Whether you use a natural gas or a steam boiler, you know that your water heating system must be in the hands of the best boiler technicians Dallas can find. Here is why you should always choose Dallas Plumbing for all your boiler repair needs:
120 years' worth of plumbing and boiler service experience

Expertly trained and licensed boiler technicians

Fully insured and equipped technicians for any boiler repairs

Transparent boiler repair costs

Award-winning service

A reputation of excellence that was earned
Dallas Plumbing is the go-to team of boiler technicians for all your hot water needs. Contact us today to schedule a repair service.
BOILER SYSTEM REPAIR SERVICES OFFERED
When you turn to Dallas Plumbing for help, you quickly conclude that we are one of the best boiler repair companies in the region. We offer a full range of high repair services at a boiler repair cost you can afford. Here is an overview of the type of boiler repair services you can expect from us:
Boiler Inspection and Diagnosis of the Existing Unit
Before we begin any service, we will always perform an inspection and diagnosis to understand the condition of the existing unit. This will allow us to assess the type of work that needs to be done, whether it is adjusting the thermostat, or something more complicated like repairing the electrical connections or investigating the reason behind the boiler's strange sounds, leaks, or poor efficiency.
Repairs and Boiler Maintenance Services, as Needed
During our inspection we determine the source of the problem and set off to repair the hot water heating system, fixing any minor or major issues. We frequently troubleshoot the repairs and deliver a first-class service.
We also offer maintenance services for those minor issues like cleaning the boiler unit and adjusting the rest of the components and equipment on it. We recommend regular maintenance to avoid the early replacement of your older boiler.
Boiler Replacement & Installation, where necessary
Sometimes boiler repair isn't enough to restore the production of hot water in your home and eliminate major issues like high heating bills, and poor energy efficiency. At that point, we would recommend replacing the older boiler with a new boiler.
24/7 Emergency Boiler Repair Services
Boiler repair issues arise when we least expect them. Whether your boiler leaks water or produces strange sounds, you can rely on us as one of the leading boiler repair companies to provide those needed boiler emergency services. Rain or shine, day or night, we are always ready to service your boiler repair needs.
SIGNS OF REPAIR IN YOUR BOILER UNIT
Unsure if your boiler system is actually in need of repair services? Watch out for these signs in your water heating system to determine the need to call boiler technicians for help:
Strange sounds like banging, clapping, and screeching are being produced while the boiler is working

High heating bills

High electricity bills (for electric boilers)

Inconsistent water heating or poor energy efficiency

Leaks around the boiler system

Poor water pressure

Poor water quality

High water bill costs
If any of these major issues paint a picture of how your boiler system has been performing, you can rely on Dallas Plumbing for top-repairing solutions.
CONTACT DALLAS PLUMBING & AIR CONDITIONING FOR THE BEST BOILER REPAIR SERVICES IN DALLAS, TX
Regardless of the problem in your boiler room or in the boiler system overall, you can count on Dallas Plumbing to provide a lasting and comprehensive service to quickly eliminate the issue. 
Contact Dallas Plumbing and Air Conditioning today to schedule a repair service and see for yourself that we are indeed one of the best boiler repair companies to get the job done.
See What Our Customers Say About Our Service
Your technician has done an incredible job repairing a major plumbing problem. He is diligent, hard-working, smart, efficient and very professional.
I was very impressed with your employee. Not only did he give us superior service, he checked to see if our air conditioner was running the next day.
By far the best service of any service people I deal with. Being a business owner I appreciate the level of knowledge each of your technicians has. Keep up the great work!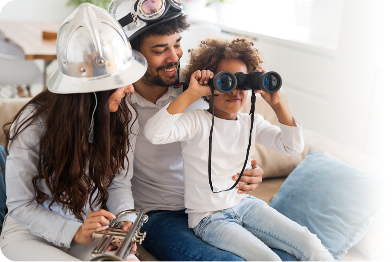 We send special offers that will save you money! Just submit your email below to be added to the list.
You agree to be contacted via electronic means consisting of text, phone calls, and voice mail for special offers, estimates, invoices, and other communications. You may opt out of electronic communications at any time. Thank You!
100% Satisfaction Guaranteed On Our Services
For over 120 years, we've been serving commercial and residential customers in Dallas, Collin, and Tarrant County. Call our experienced plumbing and HVAC technicians.