Top Furnace Repair Near Me in Dallas, TX
When the furnace in your home breaks down, you cannot afford to go with anything less than the best furnace repair services found in Dallas. And who is better to turn to than the award-winning Dallas Plumbing & Air Conditioning, a company with a 120-year track record in providing excellent plumbing, heating, and air services in the region? Indeed, nobody is better in the region for providing prompt and quality heating solutions for your home.
Common Furnace Repair Issues
Got a problem with your furnace? Well, we are here to fix it. Whether your furnace repair issue is big or small, we can handle it all. Here are some of the most common reasons customers call us from all over Dallas and its surrounding areas. 
No Heat 
The first sign that you may need furnace repair is when you notice that there is no heat coming through the vents when the furnace is running. If it is a freezing day in Dallas, this may even require an emergency furnace repair.
A lack of heat may be the result of any of the following issues: 
Blocked air vents

Clogged air filters

Problems with the ignition system

Broken heat exchanger

Broken burners

A lack of fuel supply or other fuel supply issues
Strange Sounds
Strange noises coming from the furnace when it is working are also a cause for concern. Any screeching, banging, and popping sounds normally inspire people to contact furnace repair services fairly promptly. These sounds are usually caused by malfunctioning parts in the furnace that must be repaired or replaced. 
High Energy Bills 
Did you recently get unusually high energy bills? This could be a sign of a malfunctioning furnace that needs repair, especially if you've been using a furnace in recent months. High energy bills mean that your furnace is working inefficiently and an inefficient furnace can be caused by issues like these: 
Clogged air filters

Poor fuel supply 

Air leaks in the ductwork

Poor insulation

Irregular furnace usage

Poor thermostat placement

Old or outdated furnace equipment

Poor furnace maintenance 
The problem of poor efficiency in your furnace doesn't just end with a high energy bill. It will lead to unreliable performance and eventual, expensive furnace repairs in Dallas. We recommend having a furnace repair technician assess the issue as soon as possible.
Furnace Repair Services Offered at Dallas Plumbing
Regardless of the issue you have with your furnace, you can rely on Dallas Plumbing for a job well done! No furnace repair is too challenging for our team, which has been serving the Dallas area for over 120 years now! 
Diagnosis & Troubleshooting 
Our diagnostic methods involve a variety of advanced tools that allow us to get to the bottom of the issue with your furnace much quicker than any other furnace repair service in the Dallas area. We will quickly narrow down the culprit of the problem and help troubleshoot. 
Furnace Part Replacements & Repairs
Dallas Plumbing and Air Conditioning is a full-service company that provides first-class services in each interaction with our customers. We strive to make your experience with us convenient and memorable and as such, we provide furnace part replacements and repairs where needed. 
We use only the best, nation-leading brands on all furnace parts that we supply, ensuring the reliable and efficient performance of your furnace. You can trust that with our services, your furnace will be in excellent hands. 
Efficiency Improvements and Energy-Saving Solutions
As part of our commitment to excellence, Dallas Plumbing also provides services that are specifically tailored toward improving the efficiency of your heating equipment. Whether you need a furnace repair or a total system upgrade, we are here to provide you with energy-saving solutions that will make those energy bills stay at a minimal price. Our efforts will also help make your home more environmentally friendly as we assist you in achieving minimal energy expenditures as you heat your home.
Our Customer Satisfaction Guaranteed Approach
Whether it is a quick fix or a complex furnace replacement, our team of expert furnace repair technicians are some of the most skilled in the Dallas, TX, region. When our furnace repair techs arrive at your door, you can expect the following from them: 
Highly skilled, licensed and insurance furnace repair technicians

Fully equipped to provide the highest quality repair service

Courteous, punctual, and professional

Uniformed and with name tags

Respectful towards you and your property
When your furnace needs expert care, you can put your full trust in the expertise and knowledge that our Dallas Plumbing can provide.
Call Dallas Plumbing Today!
Has your furnace been showing signs of needed repair? Get in touch with our team today to schedule a first-class, high-quality repair service. We are always available to help with our 24-hour emergency repair services for your furnace issues.
See What Our Customers Say About Our Service
Your technician has done an incredible job repairing a major plumbing problem. He is diligent, hard-working, smart, efficient and very professional.
I was very impressed with your employee. Not only did he give us superior service, he checked to see if our air conditioner was running the next day.
By far the best service of any service people I deal with. Being a business owner I appreciate the level of knowledge each of your technicians has. Keep up the great work!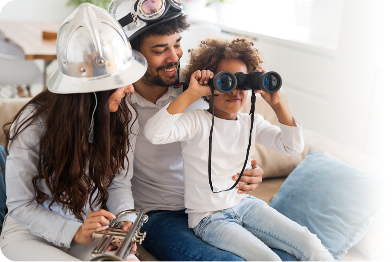 We send special offers that will save you money! Just submit your email below to be added to the list.
You agree to be contacted via electronic means consisting of text, phone calls, and voice mail for special offers, estimates, invoices, and other communications. You may opt out of electronic communications at any time. Thank You!
100% Satisfaction Guaranteed On Our Services
For over 120 years, we've been serving commercial and residential customers in Dallas, Collin, and Tarrant County. Call our experienced plumbing and HVAC technicians.