Heating Service Specialists
Infinity® Series Central Air Conditioner
NEW! RHEEM Tankless Water Heater
We recommend the Carrier Infinity Heat Pump for better winter energy efficiency in North Texas.
Now available for immediate new or replacement installation from Dallas Plumbing & Air Conditioning.
The heating and air conditioning devision of Dallas Plumbing & Air Conditioning can maintain and repair all makes and models of heating and air conditioning, both gas and electric.
We recommend Carrier for new or replacement systems, and we service all makes and models.
We have been providing heating services to Dallas area homes and businesses since 1903. Heating and air conditioning services have come a long way since our early beginning.
Our technicians are trained, licensed and background-checked to assure you are getting the best advice, diagnosis and service.
We also offer 24-hour emergency service 7 days a week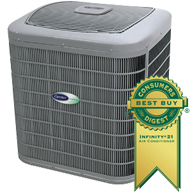 24 HOUR EMERGENCY HEATING REPAIR SERVICE
COMMERCIAL & RESIDENTIAL HEATING
No Mileage Charge in our service area (see below)
FREE Estimates for new installations
Complete Parts Department
Certified and background-checked HVAC technicians
Regular rates apply till 8pm weekdays and till 4pm Saturday
Call Dallas Plumbing & Air Conditioning If You Have:
Emergency service 24 hours a day
Air Conditioning, Heating and Plumbing service, installation and repair
Preventive maintenance
Maintenance agreements
Thermostat installation
Free estimates for new equipment and additions
Water heaters – sales, installation and repair
Toilet sales, installation and repair
Hot water circulator sales and service
Drain cleaning
Leak detection and plumbing repair
Faucet and fixture sales, installation and repair
Commercial and residential new construction plumbing and air conditioning
Gas plumbing service installation and repair
Additions and rerouting
Air purification and filtration
Water purification and filtration
Water quality testing
Backflow testing and certification
No mileage charge within our service area
Purchasing a heating system should involve more than its purchase and installation. It's a good idea to include a heating service provider in the search for the best heating system to purchase. Most heaters need to run continuously during winter. Heater breakdown would mean that unless the equipment is immediately replaced, the household would suffer from severe cold. While it's true that heating service costs money, there are many benefits that justify the added expense for the heating service.
Benefits of Regular Heating Service
More Efficient System – A well-maintained heating system will perform efficiently at all times witht the least possible energy consumption.This results in a corresponding reduction in your heating costs.
Lower Repair Cost – With expert technicians regularly inspecting the heating system, problems are detected before they develop into major problems and the possibility of ensuing expensive repairs. Without regular preventive maintenance, your heating units may need to be replaced sooner than expected.
Longer Life for Heating Units – A well-maintained heating system is expected to last longer than one which runs at less than optimum condition. That also translates to fewer and less expensive repairs as well as fewer downtimes and discomfort.
Safety – Breakdowns in the heating system may result in higher carbon monoxide concentration in your home. Your household would then be at risk of carbon monoxide poisoning.
Peace of Mind – Regular heating service saves you from the worries and inconvenience resulting from the inefficient operation of your heating system. The cost of regular heating service is almost nothing compared to the benefits of safety, comfort and lower heating bills. Take the time to find the best heating service provider now.
Our Plumbing and Air Conditioning Service Area
*We service all makes and models of air conditioning and heating systems. No mileage charge anywhere in our service area:
<< Click here for a list of ZIP Codes we serve >>
*Free on-site estimates, if needed, for new equipment only. Free phone estimates for service & repairs, subject to final onsite inspection.
See What Our Customers Say About Our Service
Your technician has done an incredible job repairing a major plumbing problem. He is diligent, hard-working, smart, efficient and very professional.
I was very impressed with your employee. Not only did he give us superior service, he checked to see if our air conditioner was running the next day.
By far the best service of any service people I deal with. Being a business owner I appreciate the level of knowledge each of your technicians has. Keep up the great work!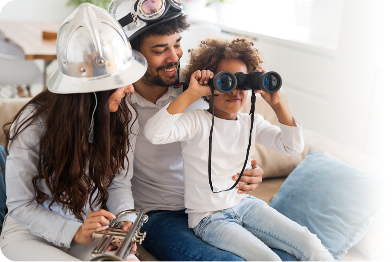 We send special offers that will save you money! Just submit your email below to be added to the list.
You agree to be contacted via electronic means consisting of text, phone calls, and voice mail for special offers, estimates, invoices, and other communications. You may opt out of electronic communications at any time. Thank You!
100% Satisfaction Guaranteed On Our Services
For over 120 years, we've been serving commercial and residential customers in Dallas, Collin, and Tarrant County. Call our experienced plumbing and HVAC technicians.