Expert Drain and Pipe Cleaning Services in Dallas, Texas
Expert Drain and Pipe Cleaning Services in Dallas, Texas
A clogged drain is an irritating issue faced by almost all home owners at one time or other manual drain cleaning can be a daunting task without the help of a professional. Generally, larger drain pipes require the services of a professional plumber. Dallas Plumbing & Air Conditioning is an award winning plumbing service in Dallas offering a wide array of cleaning and plumbing services in Dallas, Texas.
How Your Home Construction Affects Drain Clogging?
In the past, clay tile was commonly used to make sewer drain pipes and footer drains. Homes constructed over fifty years ago are likely to have sewer main lines made up of clay tile. Clay sewer drains are rich in water, minerals and other nutrients that make tree roots grow quickly but there is another drainage pipe that tree roots can detect and seek to grow towards in search for nourishment – your basement foundation clay footer drain tiles. Footer drains built around your home's foundation are perforated to contain excess groundwater and divert away from your home as an essential part of proper basement waterproofing. These perforations give easy access for tree roots to enter and grow. Tree roots can clog and break clay sewer drains and pipes.
More modern homes are constructed with plumbing that uses plastic PVC pipes for sewer drains which do not rot or disintegrate easily. To make drain and pipe cleaning less difficult, durable PVC plastic footer drains are used to take the place of clay footer drain tiles. Modern drain and pipe cleaning also makes use of superior technology TV video drain camera to locate the problem site without digging up the pipe itself for inspection.
Cleaning Drain and Pipes: What Should You Do?
Grease, hair and other debris clogs sinks and gets trapped in the sink's pipes. This impedes the flow of water and water flows back up to overflow the sink, which causes decay, mold and foul odors. There are several drain cleaning techniques that can help you solve this problem. It is advisable to initially try one of the readily available liquid plumbing options to deal with your clogged drain. Several liquids, gels and powders are available in retail stores that are capable of fixing the problem. However, before you choose to test any one of these options, it is wise to call a professional drain cleaner and ask questions. Here are some techniques that one can try to remove the clogging in drains and pipes
For proper drain and pipe cleaning, a drain snake, or auger is used to slice away roots from the drains. This can be done once every year to ward off roots that have grown back. Sophisticated, high powered pressurized water drain jetting can also push roots and other debris as part of your drain and pipe cleaning routine.
Some drain cleaner reviews deem chemical drain cleaners such as bleach and nitrates as oxidizing and classify lye as caustic. These chemicals add or subtract electrons from substance they touch creating oxidation and heat that breaks down the clog to make it possible to flush it out of the pipe with water. Oxidizing cleaners are known to be the mildest and are suitable for food and grease clogs, while caustic cleaners are for nastier clogs that usually require a plumber who may use acid such as sulfuric or hydrochloric based cleaners.
Availing the services of a commercial drain cleaner. Ready-to-use gels, powders and liquid formulations are effective and convenient to use and they are inexpensive.
You can also try an all-natural approach to clearing the drain by pouring in ½ to 1 cup of baking soda or sodium bicarbonate and quickly following it with an equal amount of white vinegar. Cover the drain and let the solution sit for 30 minutes until bubbles disappear. Rinse with hot water. This is safer for the environment especially if you have a cistern or septic tank. It may however take longer to clear the clog and it may need a follow up dose.
New Technique for Effective Drain Cleaning: Hydro-Jetting Technique
Hydro jetting or water jetting is a process that clears a drain of soft clogs such as masses of sand, mud, grease, hair or small roots by forcing water under high pressure into the clog. The water jetting pressure penetrates and pushes the debris back toward the point of insertion of the jetting hose, preventing the clog from entering the home or other building. While hydro jetting services may be more expensive hourly, it can actually save money because it is often much faster and more thorough than traditionally mechanical rotor or auger methods.
Are you in need of a professional drain cleaning service provider that is reliable, expert and makes use of modern techniques? Dallas Plumbing & Air Conditioning offers a plethora of plumbing services in Dallas to meet your distinct plumbing needs. Get a free estimate or ring us at 214-305-8811
See What Our Customers Say About Our Service
Your technician has done an incredible job repairing a major plumbing problem. He is diligent, hard-working, smart, efficient and very professional.
I was very impressed with your employee. Not only did he give us superior service, he checked to see if our air conditioner was running the next day.
By far the best service of any service people I deal with. Being a business owner I appreciate the level of knowledge each of your technicians has. Keep up the great work!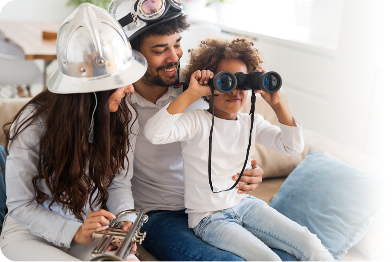 We send special offers that will save you money! Just submit your email below to be added to the list.
You agree to be contacted via electronic means consisting of text, phone calls, and voice mail for special offers, estimates, invoices, and other communications. You may opt out of electronic communications at any time. Thank You!
100% Satisfaction Guaranteed On Our Services
For over 120 years, we've been serving commercial and residential customers in Dallas, Collin, and Tarrant County. Call our experienced plumbing and HVAC technicians.