Heating and Air Conditioning Maintenance
Maximize the Value of Heating and Air Conditioning Preventive Maintenance
Whether you're preparing for the warmer months of Spring and Summer or the chilly days of Fall or Winter, your heating and air conditioning systems will require a bit of love to ensure they deliver those comfortable temperatures you need to get through the season. You can trust that with the technicians at Dallas Plumbing & Air Conditioning, your HVAC system will be in its most reliable and optimal condition.
15-Point Preventative Maintenance Check-Up
Preventative maintenance check-ups are designed to ensure that your heating and air conditioning units are functioning properly. These check-ups allow the technician to spot problems early on and fix them before they grow into more extensive and expensive repairs.  They also help ensure that the system is works efficiently and produces  clean air for everyone.
Maintenance Checklist for Air Conditioners
So what can you expect when a technician performs a maintenance check? Below are the five essential steps a technician will check off during their visit.
Check and clean the air filter

Check and clean the condenser coils

Check the refrigerant levels

Check the electrical connections

Check the thermostat
Maintenance Checklist for Heating Units
If you're preparing for a maintenance check-up of your furnace or other heating system like a boiler, here are the typical components that get checked during the service: 
Check and clean the air filters

Check and clean the burner and ignition system

Inspect the heat exchanger

Check the blower motor and belt

Test the thermostat
Our technicians also perform ten other tasks, such as lubricating moving parts, checking the capacitors, cleaning the vent pipes, and many other important duties. Thanks to this preventative maintenance service, your furnace and air conditioning system will last for decades to come and serve your home with great reliability.
Take Advantage of Our Promotional Offer
For a limited time, we are offering our 15-point cooling and heating checkups at a promotional value of just $79.00 per system. For this minimal fee, you get the benefit of: 
Increased energy efficiency of your heating and cooling units

Extended lifespan of your equipment

Enhanced air quality at home

Minimal energy bills
Hurry and Schedule Your HVAC Maintenance Visit Before Time Runs Out!
Are you up to date with your maintenance check-ups for your air conditioner or furnace? Schedule your visit today while the offer still stands and use promo code: 1CHECKUP to take advantage of our limited offer.
See What Our Customers Say About Our Service
Your technician has done an incredible job repairing a major plumbing problem. He is diligent, hard-working, smart, efficient and very professional.
I was very impressed with your employee. Not only did he give us superior service, he checked to see if our air conditioner was running the next day.
By far the best service of any service people I deal with. Being a business owner I appreciate the level of knowledge each of your technicians has. Keep up the great work!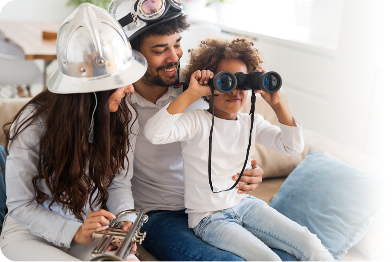 We send special offers that will save you money! Just submit your email below to be added to the list.
You agree to be contacted via electronic means consisting of text, phone calls, and voice mail for special offers, estimates, invoices, and other communications. You may opt out of electronic communications at any time. Thank You!
100% Satisfaction Guaranteed On Our Services
For over 120 years, we've been serving commercial and residential customers in Dallas, Collin, and Tarrant County. Call our experienced plumbing and HVAC technicians.