New Construction Plumbing Services
Expert Plumbing Solutions for Your New Construction Project in Dallas: Trustworthy, Efficient, and Affordable!
A new construction project is always one of great anticipation because it is the beginning of something new that holds a lot of promising potential. Each new construction project is an investment in someone's dreams, hopes, and aspirations. But the key to those dreams becoming reality is in the construction itself. After all, a poorly constructed home or building can destroy anybody's disposition and outlook very quickly. When you have Dallas Plumbing & Air Conditioning involved in your new construction project, you will be guaranteed success in its results. 
120+ Years of Experience at Your Service
As one of Dallas' oldest plumbing and HVAC service companies, we at Dallas Plumbing & Air Conditioning have a lot of experience under our belts. We had the honor of being a part of many new construction projects, including new home developments, commercial buildings, and even prominent landmarks such as Highland Park Village and the State Fair of Texas. 
When you come to Dallas Plumbing & Air Conditioning for help with your new construction project, you are promised: 
Prompt, punctual, and professional service 

Effective communication throughout the entire project

Free estimates and upfront pricing

Experienced and licensed personnel

Broad equipment and parts for any new construction

A customized plan and design for your specific project that meets your budget
Get First Class Service Throughout the Entire Project with Dallas Plumbing & Air Conditioning 
Whether it is the construction of a dream home or a commercial building, our top-class plumbers will be there every step of the way to do the heavy lifting for you! We see you through the process to ensure that each step is completed with the highest quality. A high-quality plumbing project is key to each new construction. 
Efficient and Cost-Effective Planning and Design
With our many years of service, we honed the innate skill of designing and planning a new construction project taking the following aspects into consideration: 
Budget Constraints

Timeline

Safety

Functionality

Sustainability
Our plumbers will listen to your needs and provide a detailed project design that will help you meet the goals of your project. 
Seamless and Professional Plumbing Installation
After putting together the plan and design of the projects, our team of plumbers will then set out to carry you through the plumbing installation. We will work within your timeline, providing a high-quality and lasting installation for your home. 
Thorough Inspection and Testing 
We will not leave any job site, whether it is big or small, without testing and verifying that our work has been performed to the highest degree of safety and functionality. We will conduct a thorough inspection and testing to ensure that the new construction project gets the same excellent quality that we've been delivering over the last 120 years. 
Essential Plumbing System Upgrades
When it comes time to make upgrades to a plumbing system, you cannot afford to go with someone who is less qualified and efficient than the plumbers at Dallas Plumbing & Air Conditioning. Whether you want to change out a toilet, water heater, or piping, our plumbers will help carry out those upgrades with unmatched quality!
Contact Us Today to Get Your New Construction Plumbing Done Right in Dallas - Schedule Your Consultation Now!
Our team of experienced plumbing professionals is ready to help you plan and design a plumbing system that meets your needs and budget. Don't wait – contact us today to schedule your consultation and get started on your project. We look forward to working with you!
See What Our Customers Say About Our Service
Your technician has done an incredible job repairing a major plumbing problem. He is diligent, hard-working, smart, efficient and very professional.
I was very impressed with your employee. Not only did he give us superior service, he checked to see if our air conditioner was running the next day.
By far the best service of any service people I deal with. Being a business owner I appreciate the level of knowledge each of your technicians has. Keep up the great work!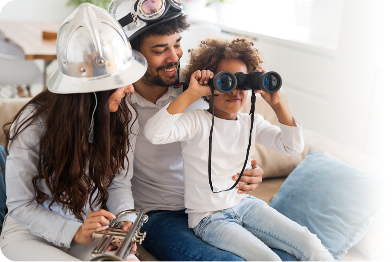 We send special offers that will save you money! Just submit your email below to be added to the list.
You agree to be contacted via electronic means consisting of text, phone calls, and voice mail for special offers, estimates, invoices, and other communications. You may opt out of electronic communications at any time. Thank You!
100% Satisfaction Guaranteed On Our Services
For over 120 years, we've been serving commercial and residential customers in Dallas, Collin, and Tarrant County. Call our experienced plumbing and HVAC technicians.