Commercial Plumbing and HVAC
Commercial Plumbing and HVAC Contractors - One Source for Both
Dallas Plumbing & Air Conditioning is a pioneer in commercial plumbing and HVAC in Dallas. In our 100+ year history, we have completed over 100,000 commercial plumbing and air conditioning projects in the Dallas area, including local landmarks. We completed Highland Park Village in 1931 and were one of a handful of plumbing companies responsible for the commercial plumbing for what is now the famous State Fair of Texas, originally constructed in 1936. But that was decades after our commercial plumbing experience began.

Because we offer the best in both plumbing and HVAC installation, service and maintenance, we are your one source for all. Give us a call and let us quote your next project. See below for more information about the scope and capabilities of Dallas Plumbing & Air Conditioning.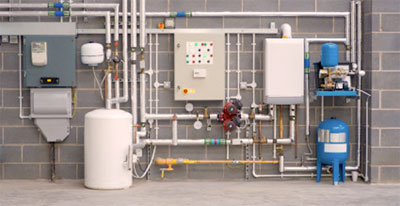 Commercial plumbing and HVAC requires a much broader set of tools, talent and expertise than plumbing or air conditioning alone, in order to meet the demands and provide industrial-grade products, construction, service, value and reliability for state of the art commercial plumbing and HVAC solutions. Our responsibility as your commercial plumbing and HVAC company is to ensure the integrity and functionality of the work and all its components. Here are just a few of the advantages our commercial customers say made Dallas Plumbing & Air Conditioning their commercial and HVAC contractor of choice:
A long, proven track record
"Skin in the game" reliability and support
Experienced, licensed personnel
Greater value for a competitive price
Broad equipment and parts resources
Expert planning, estimating and attention to detail
On time and on budget
Free estimates
Excellent references
Our people, our process, and our final product are the reason we are the commercial plumbing and HVAC contractor of choice among our longtime customers.

We know you want a commercial plumbing and HVAC company with everything it takes to provide the very best value for your project.

We invite you to explore the option to select Dallas Plumbing & Air Conditioning as your commercial plumbing and HVAC contractor.

Our expert and maticulous estimating department will provide a quote we both can count on from start to finish and beyond.
Just call Steve Downs at 214-305-8811 for further information and a no-obligation estimate or to discuss your project.
See What Our Customers Say About Our Service
Your technician has done an incredible job repairing a major plumbing problem. He is diligent, hard-working, smart, efficient and very professional.
I was very impressed with your employee. Not only did he give us superior service, he checked to see if our air conditioner was running the next day.
By far the best service of any service people I deal with. Being a business owner I appreciate the level of knowledge each of your technicians has. Keep up the great work!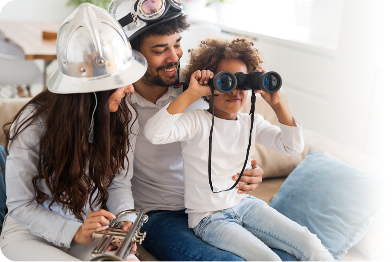 We send special offers that will save you money! Just submit your email below to be added to the list.
You agree to be contacted via electronic means consisting of text, phone calls, and voice mail for special offers, estimates, invoices, and other communications. You may opt out of electronic communications at any time. Thank You!
100% Satisfaction Guaranteed On Our Services
For over 120 years, we've been serving commercial and residential customers in Dallas, Collin, and Tarrant County. Call our experienced plumbing and HVAC technicians.