Commercial Plumbing Services
Dallas' Premier Commercial Plumbing Services: Trustworthy, Reliable, and Efficient Solutions
Many people who visit Dallas quickly understand that this wonderful city is built on independence, family, and hard work. What they don't know is that a lot of work that went into the development of this city was carried out by Dallas Plumbing & Air Conditioning. Truly, we've been around for a long time (a whopping 120 years!) and had the privilege of helping many businesses lay down their roots as they established themselves in their buildings. If you're in search of the ultimate experts for your commercial projects, look no further than Dallas Plumbing & Air Conditioning for first-class plumbing services.
Our Extensive Portfolio Speaks of Our Expertise in Commercial Plumbing
Dallas Plumbing & Air Conditioning has taken an integral role in the development of Dallas. If you look around at many businesses, chances are that we've had a hand in the implementation of the plumbing for many of the establishments. Our portfolio includes over 100,000 commercial projects including landmarks like Highland Park Village in 1931, the State Fair of Texas in 1936, and Carrier Corporation in 1960.
Advantages of Dallas Plumbing & Air Conditioning for Commercial Plumbing Services
Along with our long, proven track record of excellent commercial plumbing services, we also offer an unmatched experience for all of our commercial clients. When you have Dallas Plumbing & Air Conditioning in on your project, you can expect nothing less than the best quality results. We are there from the beginning of the project and even after with any needed repair services. Each of our customers gets to enjoy a team of professionals who deliver: 
Prompt and high-quality service

A customized plan for their plumbing needs 

Upfront pricing including:

No Mileage Charge in our plumbing service area 

FREE Estimates for new installations

Regular rates apply till 8 pm on weekdays and till 4 pm Saturday

Only the latest and greatest equipment and products used for commercial projects 

24-hour emergency repair services 
Top Notch Installation Services 
From new construction plumbing installations to routine upgrades and replacements, Dallas Plumbing & Air Conditioning does it all. Our technicians will walk you through every step of the process to ensure that all your plumbing needs are met to the highest degree.
Commercial Plumbing Repair and Maintenance 
Quality repairs and maintenance services are key to a long-lasting and reliable plumbing system. Thanks to our century-long service, we have a wealth of experience and skills to offer to all customers we serve, especially those with commercial-sized projects. 
We are always available around the clock to repair any issue you may have with your plumbing. We also provide very thorough maintenance services that help you avoid repairs and replacements for as long as possible.
Prompt & Thorough Drain and Sewer Cleaning 
There's nothing worse than a clogged sewer or drain at a place of business. But these things happen and at Dallas Plumbing & Air Conditioning, we know firsthand what an urgent problem these issues can cause. Whether you need an urgent cleaning of these plumbing components or something on a more routine basis, Dallas Plumbing & Air Conditioning is here to help.
Gas Line Services
The installation and maintenance of gas lines require a higher level of skill and certification. If your place of business requires gas line services, do not hesitate to contact Dallas Plumbing & Air Conditioning, the city's best experts in this matter.
Call Now for Expert Commercial Plumbing Solutions in Dallas - Available 24/7
Your search for commercial plumbers brought you to Dallas Plumbing & Air Conditioning, the city's finest and most reputable plumbers to date. Contact us today to learn more about the services we offer. 
See What Our Customers Say About Our Service
Your technician has done an incredible job repairing a major plumbing problem. He is diligent, hard-working, smart, efficient and very professional.
I was very impressed with your employee. Not only did he give us superior service, he checked to see if our air conditioner was running the next day.
By far the best service of any service people I deal with. Being a business owner I appreciate the level of knowledge each of your technicians has. Keep up the great work!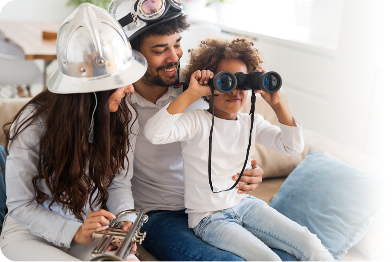 We send special offers that will save you money! Just submit your email below to be added to the list.
You agree to be contacted via electronic means consisting of text, phone calls, and voice mail for special offers, estimates, invoices, and other communications. You may opt out of electronic communications at any time. Thank You!
100% Satisfaction Guaranteed On Our Services
For over 120 years, we've been serving commercial and residential customers in Dallas, Collin, and Tarrant County. Call our experienced plumbing and HVAC technicians.