Dallas Plumbing & Air Conditioning: Expert Commercial Heating Services for Your Business Needs
When it is time to install heating in a commercial building, you cannot go wrong with choosing Dallas Plumbing & Air Conditioning for the job. As contractors who have been in the business for 120 years and counting, we've had the honor of participating in many commercial projects around town since the foundation of our company. With Dallas Plumbing & Air Conditioning, you will benefit from: 
120+ years of excellence in providing commercial heating services

Highly experienced and licensed technicians

Latest and greatest equipment and tools for every step of the project

Upfront and transparent pricing:

FREE Estimates

No mileage charges within our service area

Regular rates apply till 8 pm on weekdays and till 4 pm Saturday

Customized installation, repair, and maintenance plans to fit commercial needs
Commercial Heating Services to Meet All Your Needs
The combination of our superior track record, ongoing education, and our skilled technicians provide our commercial clients with access to the following services through Dallas Plumbing & Air Conditioning: 
Quality Installations
Whether you need a replacement of an old heating unit or an installation at a new construction project, our technicians will help walk you through the entire process and do all the heavy lifting for you. All the heating components will be installed at a quality that will last for decades to come. 
Prompt Heating Repair Services
No heating repair issue is too great for our technicians who are some of the most skilled and knowledgeable in all of Dallas. 
24-Hour Emergency Services Just a Phone Away
We understand that breakdowns and repairs are needed at some of the most inconvenient times. As a result, we have a team of heating repair technicians ready to go at a moment's notice to restore any heating issues in commercial settings. 
Routine Maintenance 
A commercial building must continue to receive routine maintenance for its air conditioning, heating, and plumbing systems. Dallas Plumbing & Air Conditioning provides maintenance services that will help business owners avoid excessive repairs and high energy bills. 
Energy Audits and Efficiency Upgrades
During an energy audit, our technicians will assess a building's HVAC systems, insulation, and other energy-consuming systems to identify inefficiencies, waste, and opportunities for improvement. Based on this assessment, they recommend areas of improvement and provide the necessary upgrades to increase the efficiency levels of HVAC systems.
How To Choose a Commercial Heating Contractor
The right contractor will make a big difference in the quality of work you receive. Below are some factors we recommend considering when selecting a heating contractor for your project. 
Experience
What is the contractor's experience level in commercial heating services? An experienced contractor will be able to quickly diagnose issues and recommend the best solutions for your needs.
Certifications and Licenses
You cannot afford to go with a subpar, amateur contractor for commercial heating services. Ensure that the contractor holds the necessary licenses and certifications and is up-to-date on industry standards and regulations.
Reputation
Take the time to research the contractor's reputation in the industry by checking online reviews, asking for references, and checking with local business organizations or the Better Business Bureau.
What Services Does the Contractor Offer
Ensure that the contractor you choose provides a wide range of services, including installation, repair, and maintenance.
Communication  
Choose a contractor who communicates clearly and transparently, providing regular updates on the progress of the job and answering any questions you may have. We recommend asking for references who will be able to testify to the level of communication they received from that particular client. 
Cost 
Make sure that you get a fair price for the service by comparing quotes from several contractors.
Contact Us Now for Reliable Commercial Heating Services!
Are you in need of commercial heating services in the Dallas area? Contact us today to schedule your FREE estimate today.
See What Our Customers Say About Our Service
Your technician has done an incredible job repairing a major plumbing problem. He is diligent, hard-working, smart, efficient and very professional.
I was very impressed with your employee. Not only did he give us superior service, he checked to see if our air conditioner was running the next day.
By far the best service of any service people I deal with. Being a business owner I appreciate the level of knowledge each of your technicians has. Keep up the great work!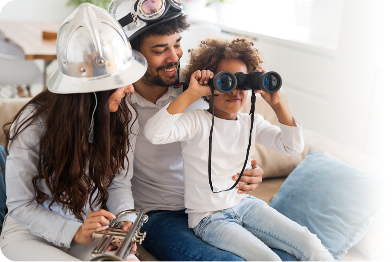 We send special offers that will save you money! Just submit your email below to be added to the list.
You agree to be contacted via electronic means consisting of text, phone calls, and voice mail for special offers, estimates, invoices, and other communications. You may opt out of electronic communications at any time. Thank You!
100% Satisfaction Guaranteed On Our Services
For over 120 years, we've been serving commercial and residential customers in Dallas, Collin, and Tarrant County. Call our experienced plumbing and HVAC technicians.