Dallas Plumbing Air Quality Analysis
Breathe Clean Air With Our Air Quality Analysis
A home air quality analysis is a thorough evaluation of the air quality inside a home. The analysis is conducted by a certified professional from Dallas Plumbing who uses specialized equipment and techniques to identify potential sources of indoor air pollution, such as mold, dust, allergens, and volatile organic compounds (VOCs). For a limited time, we are offering a free, 30-minute air quality analysis to show where your home's indoor air quality could be improved.
What is the Process of an Air Quality Analysis?
The process of the air quality analysis is a very simple analysis, using a very advanced monitor that provides the most accurate overview of your indoor air. There are four steps that provide the valuable information needed to improve your indoor air: 
Place the monitor inside the home for 30 minutes

The monitor scans the indoor environment and uploads data to AirAdvice servers via the monitor

Our servers analyze the data and generate an indoor air quality report and email it to you in one minute. 

The technician will then go over the report with the homeowner, providing recommendations based on the results. 
Common Pollutants Picked Up By Our Air Quality Analysis
Our air quality analysis is very thorough and is able to pick up on many common pollutants such as: 

Mold

Mildew

Bacteria

Household cleaning agents

Carbon monoxide

Tobacco smoke

Organic chemicals

Pollen

Dust 

Pesticides

Herbicides

Carbon dioxide

Formaldehyde

Smoke

Mites

Pet dander

Asbestos
FREE Air Filtrations with Any New Heating or Air Conditioning System
To further assist you in enhancing your indoor air quality, we offer a selection of free air filtrations with the installation of a new heating or air conditioning system. Below is an overview of these filters and their features:
Aprilaire Whole House Filter 
Whole home air cleaner

More than 90% of pollen, mold and spore-sized particles are permanently trapped

Operation that is completely silent

5-Year warranty
Carrier Infinity Air Purifier
Whole home air purification system

Long-life MERV 15 filter

Patented Captures and Kills™ technology

Captures up to 95% of particles .30 to 1.0 microns in size Kills or inactivates up to 99% of germs, pollen, and mold captured

Can be placed in line with nearly any ductwork system

Easy-to-replace, long-lasting filters

10-year parts limited warranty
Recognizing the Signs of Poor Indoor Air Quality
Wondering if you have poor indoor air quality in your home? Below are some common signs that indicate that your indoor air could use a bit of improvement. If you're experiencing any of these signs, it may be time to consider an air quality analysis and take steps to improve the air quality in your home.
Increased Allergy or Asthma Symptoms
It is possible that poor indoor air quality is causing your family members to experience more frequent or severe allergy or asthma symptoms.
Dust and Dirt Buildup
Excessive dust and dirt buildup in your home may indicate that your air filters or ventilation system aren't working properly, allowing pollutants to circulate.
Lingering Odors 
Mold, mildew, or other sources of indoor air pollution may cause persistent, unpleasant odors in your home that won't go away with cleaning or airing out.
Humidity Issues 
The presence of high humidity can lead to the growth of mold and mildew, which can result in respiratory issues and other health problems.
Schedule Your Air Quality Analysis: Improve Your Indoor Air Quality Today!
Do you need help improving indoor air quality at home? Call Dallas Plumbing today to schedule an analysis and learn about the steps you need to take to breathe cleaner air.
See What Our Customers Say About Our Service
Your technician has done an incredible job repairing a major plumbing problem. He is diligent, hard-working, smart, efficient and very professional.
I was very impressed with your employee. Not only did he give us superior service, he checked to see if our air conditioner was running the next day.
By far the best service of any service people I deal with. Being a business owner I appreciate the level of knowledge each of your technicians has. Keep up the great work!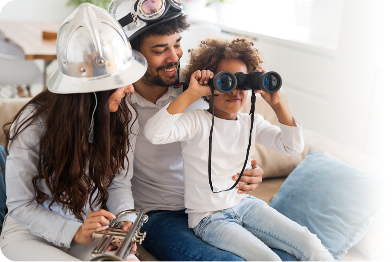 We send special offers that will save you money! Just submit your email below to be added to the list.
You agree to be contacted via electronic means consisting of text, phone calls, and voice mail for special offers, estimates, invoices, and other communications. You may opt out of electronic communications at any time. Thank You!
100% Satisfaction Guaranteed On Our Services
For over 120 years, we've been serving commercial and residential customers in Dallas, Collin, and Tarrant County. Call our experienced plumbing and HVAC technicians.