We service ALL MAKES AND MODELS of central air conditioning and heating. This includes your system. We are a factory authorized Carrier dealer, but we also are authorized dealers for other top models including and Bryant systems. We can provide parts and service for ANY make or model. And, we offer FREE ESTIMATES for new air and heat systems. A few of our Carrier products are listed below. We offer these and many more.
If your current air conditioning system is no longer providing the comfort and performance you should expect, please give us a call. If your system just needs repair, we will tell you. If we find that it can never reach top performance, we will let you know why and what the cost would be to replace it.
Infinity® Series Central Air Conditioner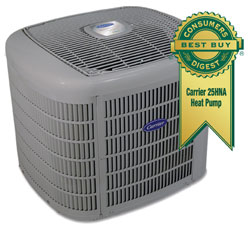 Puron® refrigerant
Up to 21 SEER
Performance Series Central Air Conditioner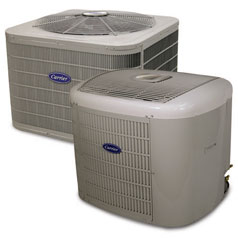 Puron® refrigerant
Up to 16.5 SEER
Performance Series Compact Central Air Conditioner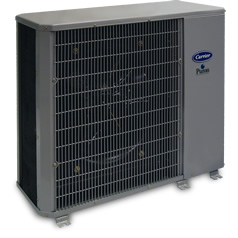 Ultra Compact
Puron® refrigerant
Up to 15 SEER
Comfort Series Central Air Conditioner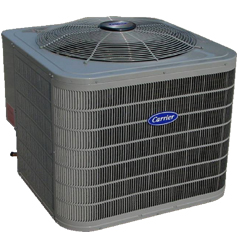 Puron refrigerant systems
Up to 16 SEER
Carrier Base Model Central Air Conditioners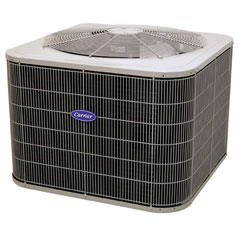 Puron refrigerant systems
Up to 16 SEER
How to save up to 40% on your energy bill:
If your AC or Heating system is 12 years old or older, you can save up to 40% or more on your cooling bill with the Carrier Puron high-efficiency system. Call 214-305-8811 for a free evaluation today.
FREE HEATING EVALUATION
Dallas Plumbing & Air Conditioning is honored to be a recipient of the Consumer's Choice Award and other awards for service excellence. Allow us to serve you today. 214-305-8811
See What Our Customers Say About Our Service
Your technician has done an incredible job repairing a major plumbing problem. He is diligent, hard-working, smart, efficient and very professional.
I was very impressed with your employee. Not only did he give us superior service, he checked to see if our air conditioner was running the next day.
By far the best service of any service people I deal with. Being a business owner I appreciate the level of knowledge each of your technicians has. Keep up the great work!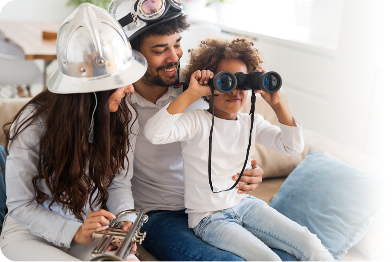 We send special offers that will save you money! Just submit your email below to be added to the list.
You agree to be contacted via electronic means consisting of text, phone calls, and voice mail for special offers, estimates, invoices, and other communications. You may opt out of electronic communications at any time. Thank You!
100% Satisfaction Guaranteed On Our Services
For over 120 years, we've been serving commercial and residential customers in Dallas, Collin, and Tarrant County. Call our experienced plumbing and HVAC technicians.