Stay Comfortable All Year Round with Our Top-Notch Dallas Area Air Conditioning Repair Services
Keeping up with regular AC maintenance and repairs is the key to a reliable, efficient, and long-lasting unit. And everyone in the region knows that there is nobody better to provide these services than the AC technicians at Dallas Plumbing.
Dallas Plumbing: The Best AC Contractors in the Region
When you contact Dallas Plumbing for your AC repairs, you can trust that your unit will be in the hands of the region's top repair technicians. With the help of our technicians, you can expect the following quality of service:
Professional, punctual, and quick response time to all repairs

24-Hour Service for emergency repairs

Top quality brands for all services:

Carrier

FREE Aprilaire Whole House Filter with any new AC installation
Upfront pricing including: 

No Mileage Charge in our plumbing service area

FREE Estimates for new installations

Regular rates apply till 8 pm on weekdays and till 4 pm Saturday
Air Conditioning Repair Services
Dallas Plumbing offers a full range of repair services that will leave your AC working in its optimal condition for a long time. 
Routine Maintenance
Maintenance plays a big role in the function and longevity of an air conditioning unit. With our maintenance services, you won't know many problems in terms of repairs, poor efficiency, or poor indoor air quality. That unit will be humming along for decades to come. 
For a limited time, we offer our customers 15% OFF our 15-Point AC Checkup. Call today to claim this rare offer. 
Emergency AC Repairs
Sometimes repairs happen during very inconvenient times. Whether it's in the middle of the night or during the hottest day of the season, you can count on us to deliver the highest level of emergency services for your AC issues.
Refrigerant Recharging 
We offer premium refrigerant recharging services, whether it's part of your maintenance service or a much-needed repair. We also take care to investigate the possible reason for refrigerant fluid loss and provide a thorough resolution to the issue. 
Indoor Air Quality Service
For a limited time, we are offering a FREE air quality analysis of your indoor air. Claim this offer today and get started with achieving the best indoor air quality possible at home.
What Warrants a Call to AC Repair?
Perhaps you're unsure of when to ask for help. Below is a list of the most common signs that indicate a needed repair. 
Lack of Cool Air 
When an air conditioning system is blowing warm or hot air, it could be a sign of a problem with the compressor or refrigerant levels.
Inconsistent air could be the result of a malfunctioning thermostat. When you choose to install Ecobee4 Smart WiFi Programmable Thermostat with Dallas Plumbing, you will benefit from our promotional price totaling just $415 for the installation. 
Unusual Noises
Strange noises like banging, squealing, or grinding coming from your AC unit indicate a problem with the compressor or other components.
Strangle Smells
Foul or musty odors coming from your air conditioning system are a sign of mold growth or a malfunctioning component
High Energy Bills
Increasing energy bills can be caused by poor refrigerant fluid levels, a malfunctioning compressor, or clogged air filters. 
High Humidity Levels
The condenser or refrigerant levels may be damaged if your AC system cannot effectively dehumidify your home.
Call Today and Schedule Your HVAC Service Appointment with Our Expert Team
Are you in need of AC repair or maintenance services? For a limited time, new customers get access to the following special offers: 
$50 off for the labor costs of $250 or more for any AC, Heat, or Plumbing Service

$25 off for labor costs of less than $250 for any AC, Heat, or Plumbing Service
Call Dallas Plumbing to take advantage of their promotional offers now!
See What Our Customers Say About Our Service
Your technician has done an incredible job repairing a major plumbing problem. He is diligent, hard-working, smart, efficient and very professional.
I was very impressed with your employee. Not only did he give us superior service, he checked to see if our air conditioner was running the next day.
By far the best service of any service people I deal with. Being a business owner I appreciate the level of knowledge each of your technicians has. Keep up the great work!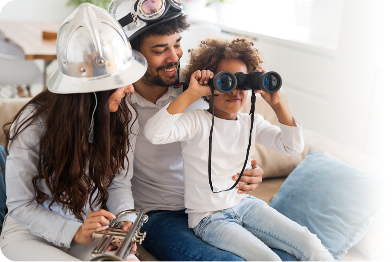 We send special offers that will save you money! Just submit your email below to be added to the list.
You agree to be contacted via electronic means consisting of text, phone calls, and voice mail for special offers, estimates, invoices, and other communications. You may opt out of electronic communications at any time. Thank You!
100% Satisfaction Guaranteed On Our Services
For over 120 years, we've been serving commercial and residential customers in Dallas, Collin, and Tarrant County. Call our experienced plumbing and HVAC technicians.